Victoria Pham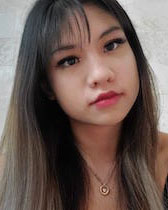 Biography
Victoria Pham is a doctoral student in History and a Mellon Cluster Fellow in Comparative Race and Diaspora. Her interests include memory studies of the Vietnam War, Asian American history, refugee migration, the dialectics of race, and queer theory.
Prior to graduate school, Victoria wrote two senior honors theses and received the highest distinction for both her degrees in literature and history. Her thesis in literature took a creative approach in addressing the aftermath of the War, emphasizing intergenerational trauma, postmemory, racial abjection, gender-based violence, and resistance. Meanwhile, her thesis in history drew inspiration from Critical Refugee Studies in addressing the U.S.' national obsession with MIA/POW activism in the post-Vietnam War era. By examining the elusive figure of the MIA/POW and sites of interrogation between the U.S. and Vietnamese soldiers, Victoria highlights the myriad of ways the Vietnamese disrupted these interviews, recentered their own narratives, and contested the memory of the War. 
In undergraduate, Victoria was also involved in community organizing, social justice work, and advocacy for survivors of sexual violence on campus.
Outside of academia, she enjoys reading fiction, creative writing, and dancing (badly).
Back to top