Faculty Promotions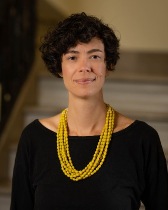 Lydia Barnett (Stanford, 2011) has been promoted to associate professor. Barnett is a historian of early modern Europe who specializes in the intersection of science, religion, gender and the environment. Her book After the Flood: Imagining the Global Environment in Early Modern Europe (John Hopkins University Press, 2019) charts a watery course across the Atlantic World in a wide-ranging exploration of the impact of religion, and that hoary alcoholic Noah in particular, on the development of a global environmental consciousness. Both Protestants and Catholics from five hundred years ago, it turned out, debated climate change in eschatological terms that sound unsettlingly familiar. The book was acclaimed as a major work of revisionism, "dazzlingly original", "erudite", "deeply researched" and in short "cultural and intellectual history at its best", a summing up substantiated by Lydia's winning the Morris D. Forkosch Prize for the best first book in intellectual history.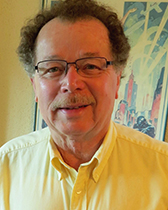 Henry Binford (Harvard, 1973), a long-time cornerstone of the Department, has been promoted to full professor. Binford is a social historian of nineteenth century America with a particular interest in urbanization and its partner, the growth of suburbs. His first book, The First Suburbs: Residential Communities on the Boston Periphery, 1815-1860 (Chicago, 1985), recovered a forgotten history of a phenomenon most associated with the post-war period, and became a central text in the history of urbanization in the United States. His new book, which he claims has been in preparation for two centuries, is From "Improvement" to City Planning: Spatial Management in Cincinnati, 1786-1870 (Temple University, 2021). Binford is distinguished not just by scholarship but also by his bonds across the college, ranging from a courtesy appointment in African-American Studies to the Directorship of the MA in Liberal Studies, and by his enduring influence as a teacher, for which he has received numerous awards. It is perhaps revealing that this contributor, when en route to their job interview at Northwestern, was advised by a former student to seek out Henry for companionship.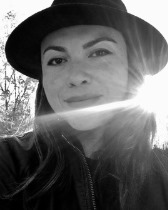 Lina Britto (New York University, 2013) has been promoted to associate professor. Britto's specialization lies in the new drugs history, which brings together the analysis of commodities, crime and popular culture, with particular reference to Colombia and the circum-Caribbean. Her book Marijuana Boom: The Rise and Fall of Colombia's First Drug Paradise (University of California Press, 2020) used a profound sensibility and an unprecedented trove of interviews with the usually bashful to recover the history of marijuana cultivation and trafficking in the Guajira Peninsula from the 1960s through the 1980s. Among other plaudits – "brilliantly conceptualized", "elegantly clear" – Marijuana Boom was welcomed as a positive "tour de force" by Greg Grandin, winner of a Pulitzer this year. Lina has not only produced work that gives colleagues the chance to slyly suggest stoner pasts, but also a documentary film on indigenous resistance and memory, and, perhaps because of this range, pulls off the impressive trick of combining popularity with exacting standards in her classrooms.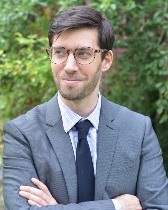 Daniel Immerwahr (Berkeley, 2011) has been promoted to full professor after eight years at Northwestern. Immerwahr is a widely read historian of the international aspects of twentieth-century U.S. history, whose most recent work is the critically acclaimed bestseller How to Hide an Empire: A History of the Greater United States (Farrar, Straus and Giroux, 2019). How to Hide an Empire is an imaginative and deeply researched work on the islands, archipelagoes and bases that project American power and culture around the globe, in what the author memorably calls a "pointillist empire." The book was listed as one of the best books of 2019 by much of the Fake News, including the New York Times (in two categories), the Chicago Tribune, Publishers Weekly and NPR, and has been translated into German, Italian and Dutch. Immerwahr is currently working on a history of humanity's use of carbon and fire and its role in the End of Times. To learn more about Daniel's work, look for his op-eds and articles or find him on Twitter.
Amy Stanley (Harvard, 2007) has been promoted to full professor. Stanley specializes in early modern and modern Japan, with particular reference to women's/gender and global histories. Her first book, Selling Women: Prostitution, Households, and the Market in Early Modern Japan (UC Press, 2012), forms part of a broad range of intellectual interests that span bullfrogs, domestic servants, and the history of sexual assault in the #MeToo Era. Stanley's most recent work is the critically acclaimed Stranger in the Shogun's City: A Japanese Woman and Her World (Scribner, 2020), a history of nineteenth century Tokyo as told through the story of a divorcée who fled the countryside to make a new life for herself in the city. The book has been variously described in reviews as "a stunning work of academic persistence, reconstruction and luck" (Financial Times), "a compelling story, traced with meticulous detail and told with exquisite sympathy" (Wall Street Journal), and a (less than) straightforward "magic trick." (Harper's). Amy can be followed on Twitter as well as through an extremely readable blog.
Next Article