Staff News
Staff are integral to everything we do in the department. The administrative team is pleased to introduce our new staff members. 
---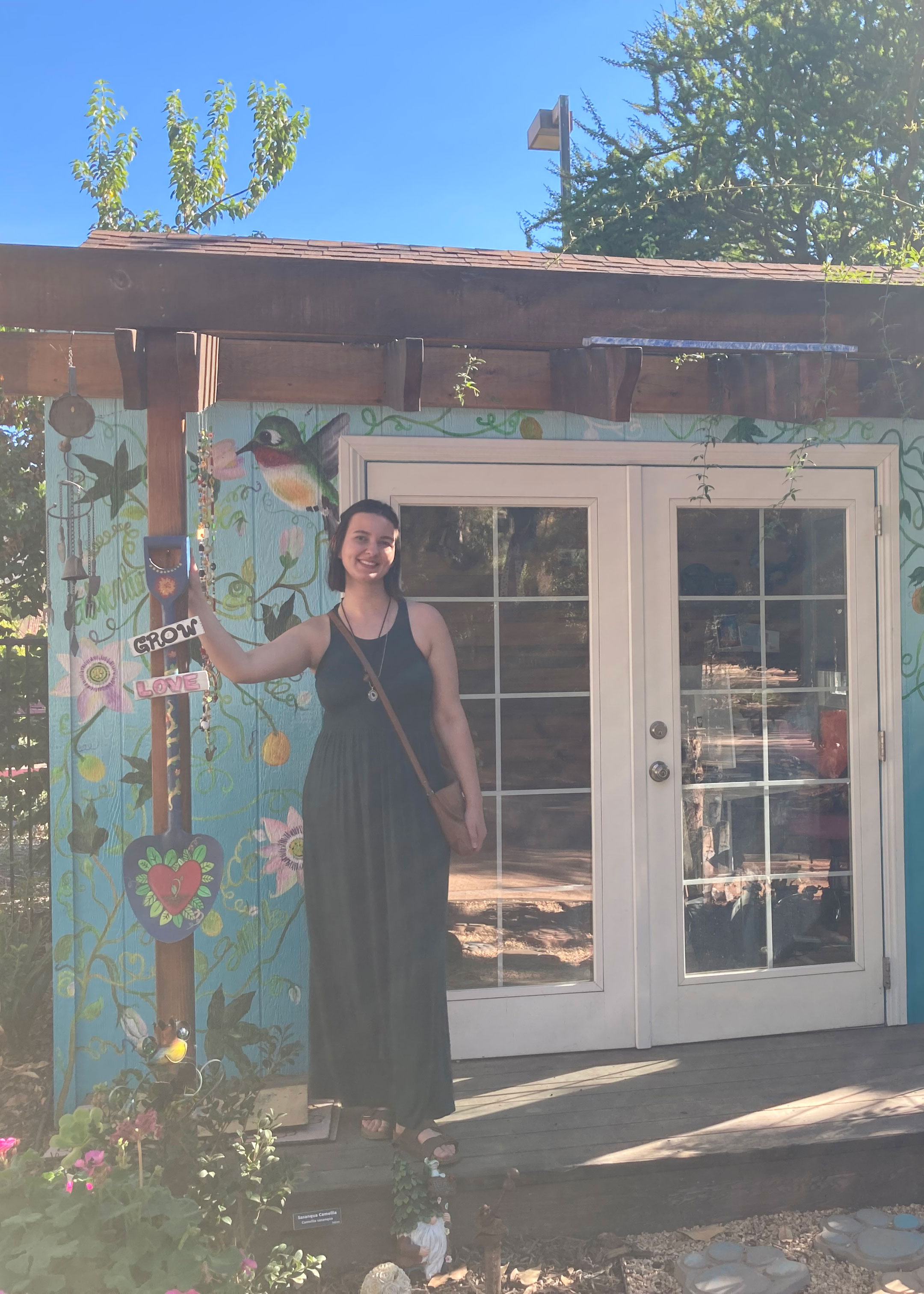 Christina Alexandru - I'm Christina, your Program Assistant since November 2023. I obtained my Bachelor of Arts in Film Production from Columbia College Chicago, and my Master of Fine Arts in Creative Writing from Roosevelt University. Recently, my grandma started teaching my husband and I how to garden; it's amazing to see the little miracles you can grow with your hands. When I'm not at work, and if I'm not busy with the hustle and bustle of home improvements, you can find me hidden in my journal: writing, meditating, and reflecting. I'm currently working on revising my short story called "Crossing Thresholds;" based on a true story about my dad escaping Communist Romania in 1985.
Favorite TV Show(s): Manifest, Gilmore Girls
Favorite Movie: The Iron Giant
Favorite Book: The Beginning Place by Ursula K. Le Guin
---
Nick Anton - Hello, my name is Nick Anton and I am your Undergraduate Coordinator. I have my B.S. in Political Science and a Minor in History from Illinois State University as well as a J.D. from the University of Illinois College of Law. I began working for Northwestern in January after a previous life in automotive finance. Outside of work, you can find me in Section 103 at Wrigley Field cheering on the Chicago Cubs. 
Favorite TV Show: The West Wing
Favorite Book: The Zombie Survival Guide - Max Brooks
---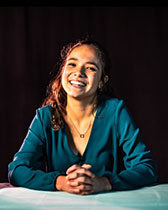 Victoria Benefield -  Victoria Benefield is a fourth-year studying journalism, history, and film and media studies. She has worked as an administrative assistant in the History Department office for two quarters. After graduating in June, she's planning to move to New York to pursue a career in long-form documentary. Outside of working and studying, she's an avid runner, amateur photographer, and fervent dog admirer.
Favorite TV Show(s): How To with John Wilson and Insecure
Favorite Movie: Clueless and C'mon C'mon
Currently reading: Kafka on the Shore by Haruki Murakami
---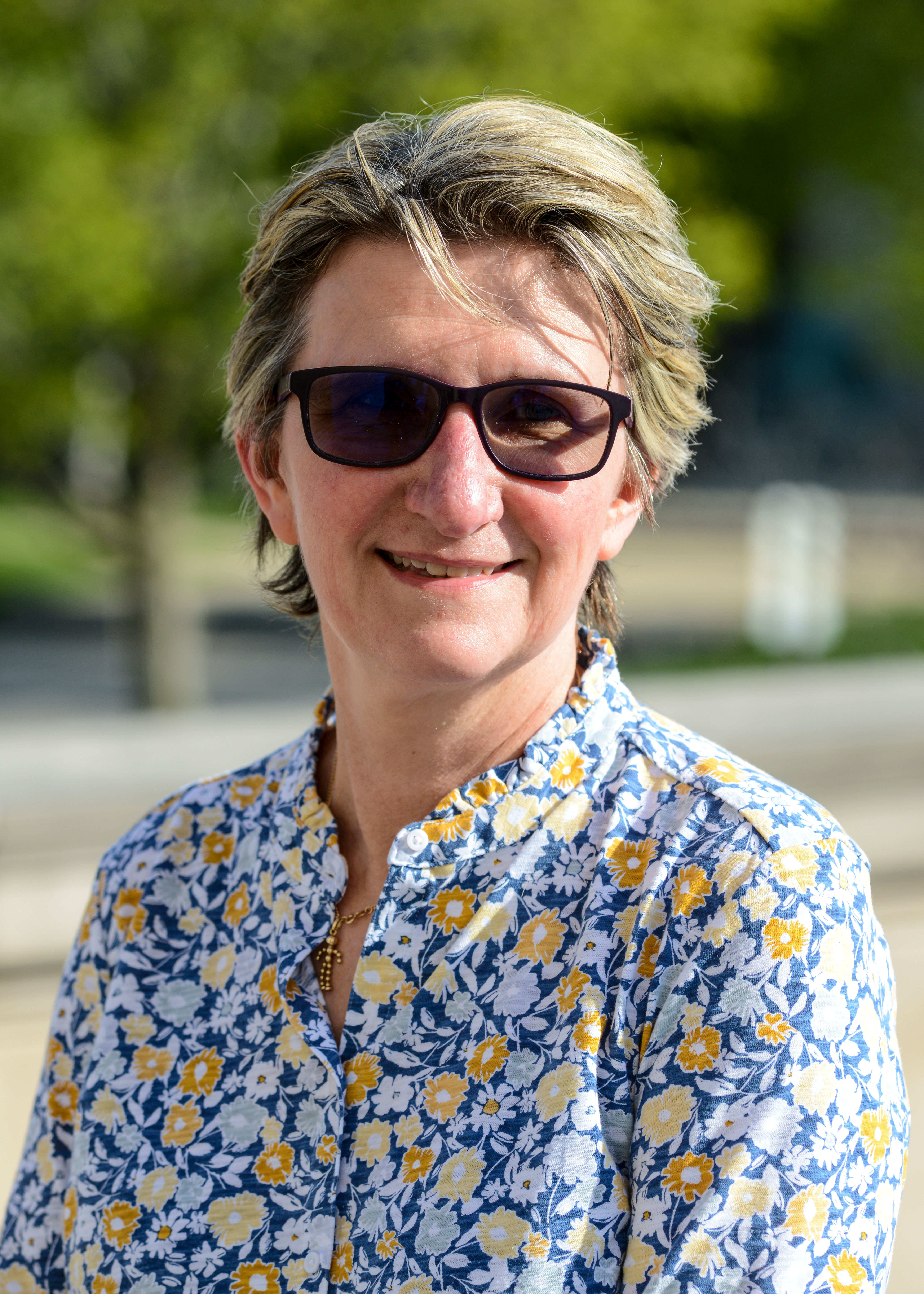 Julie Hoather -  I am Julie, your Graduate Program Coordinator.  I have been with the Department of History since December 2021, and with Northwestern since 2014. I was born in England (maybe the accent gave it away)! My husband and I came to the United States in 1998; we lived in Lakeview for nearly four years and then moved to Evanston after that. I have a degree in Structural Engineering and practiced engineering in England for 4 years and here in the U.S. for nearly twelve years. When I am not at work I enjoy swimming, running (albeit slowly!) and riding my bike. I love camping with the family and watching football, my hometown team is Leeds United.
Favorite TV show(s): The West Wing and ER.  My current favorite show is Ted Lasso.
                                                             Currently reading: Marcelo Bielsa – And it Was Beautiful.
---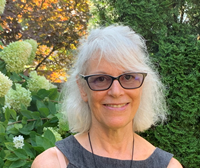 Alison Witt-Janssen -  Alison has worked for the Department of History on and off since F21. She enjoys the culture very much and is avidly interested in history and how it informs current events. She has recently started work with the Chabraja Center for Historical Studies.
Favorite TV Show(s): I enjoyed Severance, although it's dystopian, and Ted Lasso for dessert.
Favorite Movie: CODA
Favorite Book: I'm now reading the uproarious Wow! No Thank You by Samantha                                                                Irby. The author grew up in Evanston and was an administrator at a local                                                                                veterinarian's office.