Two New Endowments
May 28, 2022
This year the department was thrilled to announce two new endowments in support of our graduate students, made possible through the generosity of three eminent scholars the department is proud to call friends.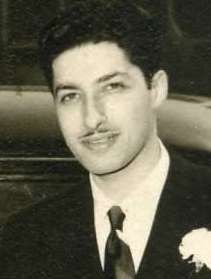 The Aaron Hochstein Fellowship was endowed by Professor Daniel Linzer, who in the course of his distinguished career served as the dean of Weinberg College and as Northwestern's provost. The fellowship is named in honor of Provost Linzer's father, who dreamed of earning a Ph.D. in history until World War II and the demands of a young family intervened. "He never had the opportunity to return to school, and he died much too young (at 32),"  Linzer writes. "I very much hope that this fellowship helps grad students in History achieve what proved out of reach for my father." The fellowship will support graduate students during their research years.
The Barbara M. Posadas and Roland L. Guyotte Endowment for Doctoral Students in United States History will also fund research travel, along with stipend support for graduate students in U.S. history.  Professors Posada and Guyotte both completed their Ph.D.s at Northwestern, Professor Posada under the direction of Henry Binford – she was Henry's first Ph.D. student -- and Professor Guyotte with Robert Wiebe.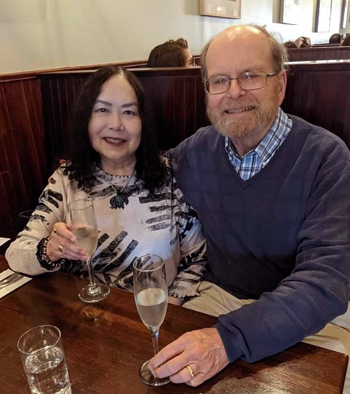 A widely-published scholar of Filipino-American, immigration and ethnic history, Professor Posadas is College of Liberal Arts and Sciences Distinguished Professor of History Emerita at Northern Illinois University where she taught from 1974 to 2015.  She received the Distinguished Lifetime Achievement Award of the Association for Asian American Studies in 2008 and the Distinguished Lifetime Achievement Award of the Immigration and Ethnic History Society in 2019. 
Professor Guyotte is Horace T. Morse-Alumni Distinguished Teaching Professor of History at the University of Minnesota, Morris, where he has taught since 1969. He has published extensively on educational history and Filipino-American history, the latter often with Professor Posadas. Their co-authored articles have appeared in The Journal of American Ethnic History, Amerasia, The Illinois Historical Journal, Revue Francaise d'Etudes Americaines, and a number of edited collections. Professor Guyotte was inducted into the University of Minnesota's Academy of Distinguished Teachers in 1999.
The department is immensely grateful to Professors Linzer, Posada and Guyotte for their support of our graduate students. We can't wait to see the exciting work that their generosity will make possible.