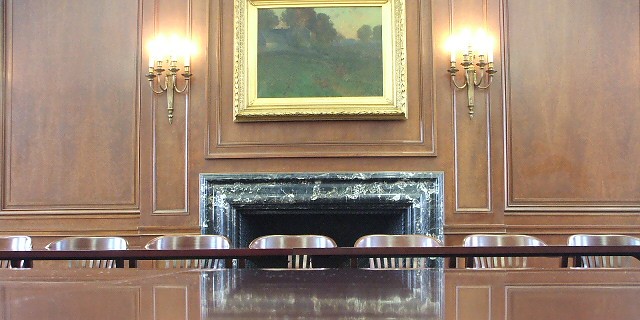 Sanders Seminar: The Historian's Craft 
Join us in Harris Hall's beautiful Leopold Room for a special two-quarter seminar, meeting in the fall and winter, in which we will engage with the problems that historians are facing and their debates on how to solve them.
Led by Prof. Robin Bates in Fall and Winter quarters, this program offers opportunities far beyond what a standard class can provide. Not only will you read classic works and cutting-edge scholarship, but you'll also meet major figures in the field, including authors on the syllabus, invited to campus specifically to talk with you about their work, your research, and the study of history. Then you will be able to follow your interests to address selected debates and themes that have spoken to you as you devise an original research project in close consultation with your fellow Sanders Scholars. 
You'll engage with big questions such as:
Structure vs. agency: To what extent do people make history? To what extent does history make them?
Inevitability vs. contingency: Is an event foretold or is it improvisation?
Is geography destiny? Or can technology explode geographical constraints?
Counterfactuals in history: Do thought experiments about an alternative course of events help us to understand how things happen or are they just a distraction?
The seminar aims to give students a formative experience as a cohesive cohort of emerging intellectuals and researchers.  You will have more time and space than is normally possible within the quarter system to delve into debates and your own research and – more broadly – to participate in conversations about the place of the past in public life. This unique program is open to all Northwestern students who have taken at least one History course.
Fulfills the History 393 and 395 requirements. Apply here by April 7th with a resume, unofficial transcript, and 1-page statement of interest. 
Applications are now closed.