In Memoriam: Frank Safford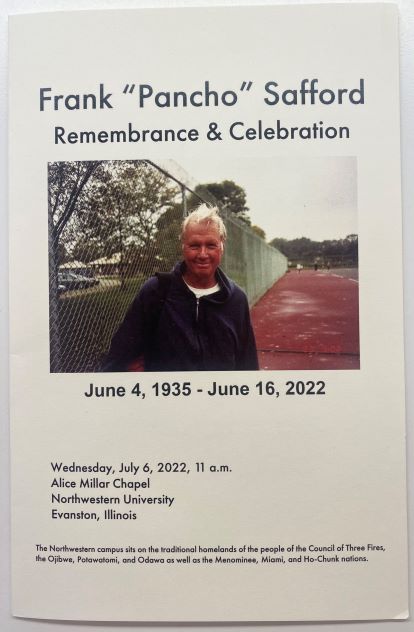 ---
Author of some of the most influential scholarship on nineteenth-century Colombia and Latin America, Professor Frank Safford passed on June 16, 2022, leaving behind an enduring legacy. He was born 

in El Paso, Texas, on June 4, 1935, graduated magna cum laude at Harvard University in 1957 and received his MA two years later from Columbia University and his PhD from the same university in 1963. After teaching at Dartmouth College from 1962 to 1966, he was hired at Northwestern University where he got tenure in 1972 and became full professor in 1976. He served as chair of the History Department in two occasions (1986–1989 and 1992–1994), as associate dean for Social Sciences twice (1994–1998 and 2000–2001) and as director of the undergraduate program in International Studies (2002–2006) before retiring in 2010. Along with Josef Barton, Safford defined the field of Latin American and Caribbean history for our university and helped to make the Latin American and Caribbean Studies program, LACS, the vibrant interdisciplinary cluster that it is today. As scholar and educator, he addressed a variety of topics with originality, wrestled with hard questions, took distance from stereotypes, used Colombia to illustrate the region, engaged in relevant debates in Spanish and English, worked with others in collaborative projects and ultimately made Latin America more legible in the United States. His junior colleague, associate professor Lina Britto is organizing a
 symposium for October 2023 to celebrate his scholarly contributions, pays homage to

 
his important pedagogical work, and discusses the innovative methodologies he used to connect scholars in North and South America in networks of collegiality.

 
T
he one-day event is structured around the main historical questions and themes that Safford explored during his long career, and brings together some of his closest colleagues, as well as younger scholars whose works build upon his legacy. 
For Professor Safford's in memoriam on our website, visit here.