New Faculty Spotlight
Ashish Koul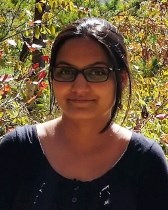 I am a historian of colonial and post-colonial South Asia with specific interests in the many and difficult histories of identity-formation. I am particularly interested in the ways in which empire and imperialism intersect with social, religious, and political change—issues that encompass notions of representation, gender, law, and religion. After completing my Bachelors' and Masters' degrees in history from University of Delhi and Jawaharlal Nehru University, respectively, in New Delhi, India, I joined the doctoral program in history at Vanderbilt University in Nashville, TN. I completed my doctoral studies in 2017, after which I was the Singh Visiting Fellow in South Asian Studies at Yale University for 2017-18. In Fall of 2018, I joined the Department of History at Northwestern University.
My current book project is a study of the historical intersections of caste, religion, and politics in colonial Punjab, a province today split between the nation-states of India and Pakistan. Specifically, my book looks at the historical production of an 'Islamic caste' identity among the Arains, a Punjabi Muslim community which is today concentrated in Pakistan, with pockets spread across northwestern India, and a substantial diasporic presence in the United Kingdom and the United States. The book examines the processes through which Arain leaders arrived at an Islamic framework for their caste identity—an unusual discursive method for making sense of social hierarchies within a religious tradition that offers relatively little theological grounds for such hierarchies. I go on to trace and analyze how this Islamic caste identity because an enabling force for Arains' pursuit of socio-religious reform, legal change, and electoral representation in colonial and post-colonial South Asia.
Since Fall 2018 at Northwestern, I have taught classes in the history of South Asia, Islam and Gender, and Nationalism and Borderlands. In the coming years, I plan to develop courses on the history of the South Asian Diaspora, Socio-Religious Reform Movements in South Asia, and Caste and Religion among South Asian communities.