Chabraja Center Happenings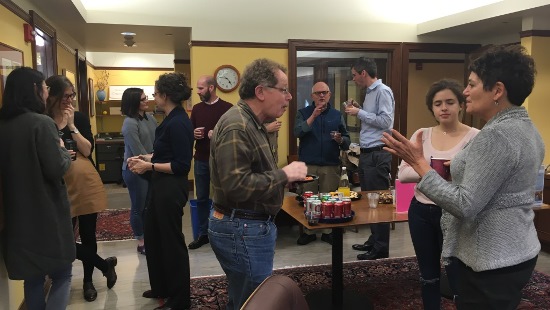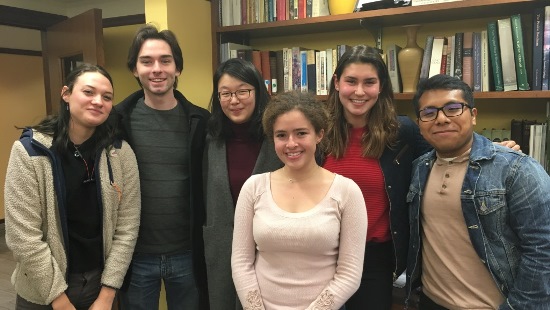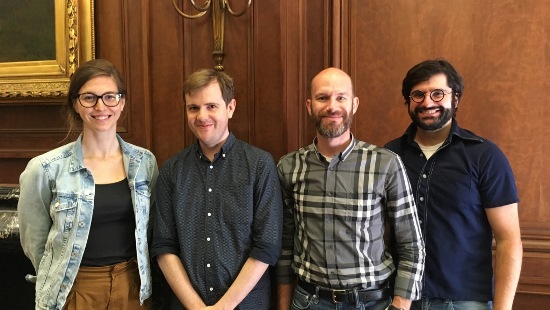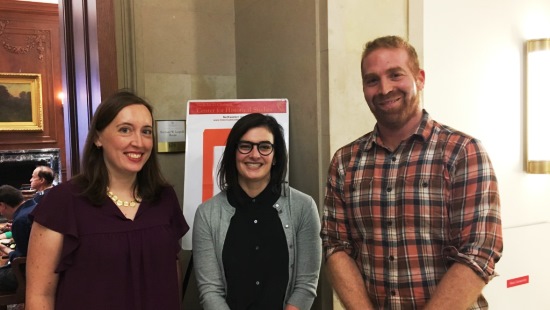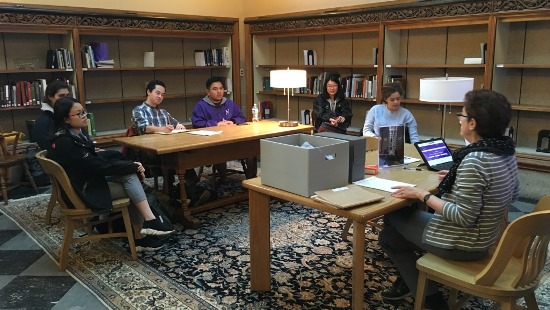 The Chabraja Center for Historical Studies continues to flourish under the leadership of Director Sarah Maza and Assistant Director Elzbieta Foeller-Pituch. Every quarter the Center invites high-profile speakers for lunchtime events attended by faculty, students, and members of the Chicagoland community. Our presenters since 2017 have included Lynn Hunt, Jane Kamensky, Anne Hyde, Lynn Thomas, Prasenjit Duara, Sandra Greene, Daniel Rodgers and Carla Nappi. The Center co-sponsors with other campus units annual lectures on the History of the Holocaust, African-American History, the History of the Book, and Medieval History. In 2018, these collaborations have allowed us to hear stimulating talks by Janice Radway, Jan Grabowski, Claude Clegg, Joel Kaye, Debórah Dwork, among others.
The Chabraja Center continues its mission to advance historical scholarship on the Northwestern campus through programs aimed at different student and postgraduate constituencies. Each year we welcome around 15 undergraduate Leopold Fellows who engage in original research under the guidance of a department faculty member and present their work at our end-of-year celebratory dinner. Undergraduates will also benefit from the Center's recently created Course Development Fellowship for faculty which provides course release to design a new broad-ranging lecture course working collaboratively with a graduate student. The first outcome of this initiative in Spring 2019, is a course on "Pirates, Guns, and Empire" taught by Scott Sowerby, assisted by graduate student Youjia Li.
Our graduate fellows, besides completing their dissertations, work on digital projects and organize graduate conferences. The latter have included "Resistance in History: From Transgression to Transformation," organized by Bonnie Ernst, and "Generations in History: Youth, Age and Metrics of Cultural Change" convened by Emily Curtis Walters. Besides presenting their work at these conferences many history graduate students have participated in our two established global partnerships, with Queen Mary University of London and the University of Hong Kong, traveling to these campuses abroad and welcoming their counterparts from Britain and China in Evanston. Our post-doctoral fellows advance their research and teach courses in the department. We were especially delighted that Kyle Burke published his book Revolutionaries of the Right: Anticommunist Internationalism and Paramilitary Warfare in the Cold War (University of North Carolina Press, 2018) while on fellowship in 2017-2018.
Mindful of the challenges of today's academic job market, the Chabraja Center has continued to support many summer internships –with the Evanston History Center, the Chicago History Museum, and the Chicago House Theatre, most recently—that broaden the expertise of our doctoral students. Thanks to the continued generosity of our donor Nicholas Chabraja, the Center has in addition been able to add a third post-doctoral Fellowship in Public Service that allows recent PhDs to contribute to the broader Chicago community while diversifying their skills by working at non-profit humanitarian and cultural institutions in our metropolitan area.