Chabraja Center Happenings
The Chabraja Center for Historical Studies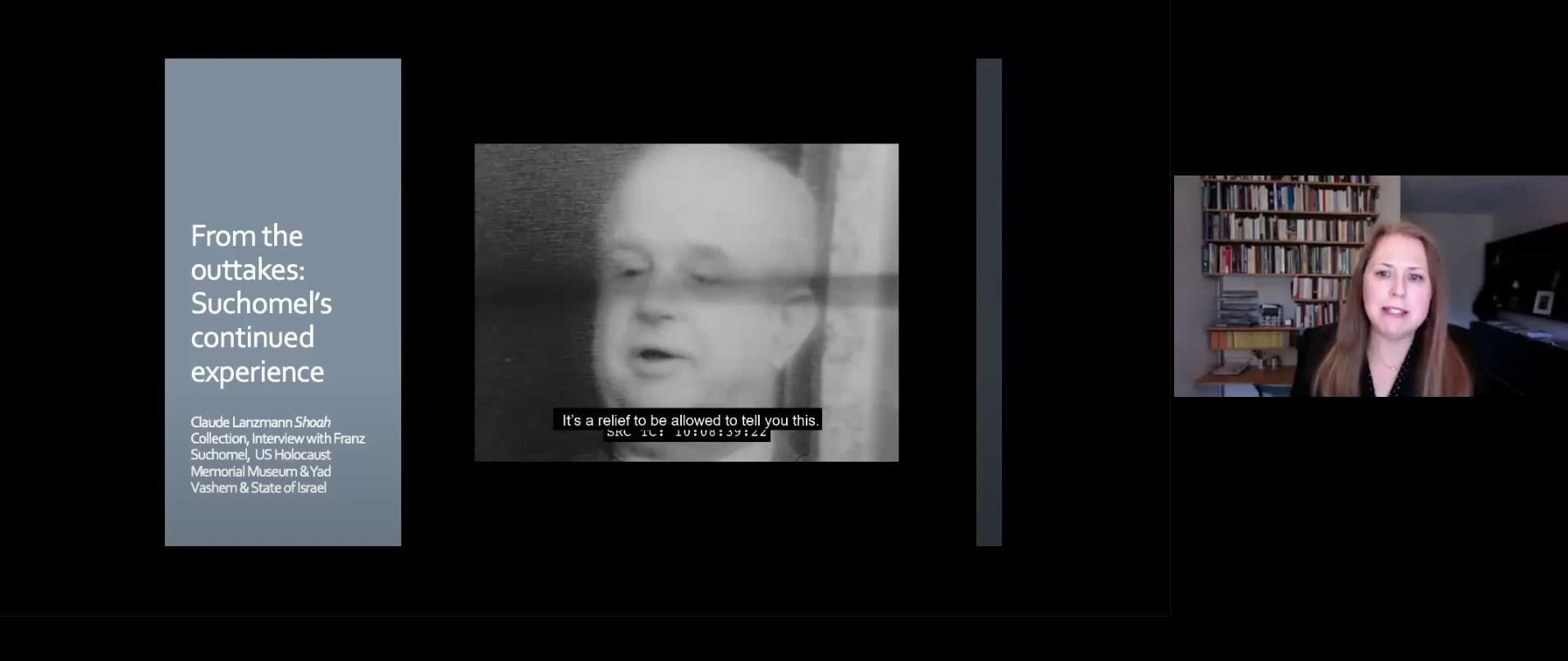 Because the Chabraja Center's most prominent events are planned well in advance, we had to scramble to adopt to pandemic conditions.  Two of this year's invited speakers, Martha Jones (Johns Hopkins) and Elizabeth Hinton (Harvard), requested we reschedule to next year, when, hopefully, in-person events will again be possible.  Nevertheless, the academic year got underway with a full roster of events, their format modified to better suit the peculiarities of remote participation, under the resourceful guidance of Assistant Director Elzbieta Foeller-Pituch and the Center's Digital Media Fellow, Gil Engelstein. 
The season's political turmoil enhanced our Fall programming, as it intersected with projects that two of our speakers were working on in addition to their (relatively) conventional scholarly endeavors.  Each generously agreed to double-barreled presentations during their virtual campus visits.   In October, Lara Putnam (University of Pittsburgh) engaged in a conversation with the political journalist Peter Slevin, of the Medill School, entitled "From the Women's March to Black Lives Matter: Citizen Activism and the 2020 Campaign."  Putnam also headlined a roundtable on "History in a Digital Age: Why our Ethical and Evidentiary Paradigms Need to be Rebuilt, Fast" with Department colleagues Lina Britto, Paul Gillingham, and Lauren Stokes, plus Bernard Reilly of the Center for Research Libraries.  That same month, James Millward (Georgetown), shared insights on the crisis in the Xinjiang Uyghur Autonomous Region, in a conversation with Peter Carroll and NU political scientist William Hurst.  Millward also shared a manuscript article titled "China as Polylith: It's Time for a New Paradigm in Chinese History," in a workshop moderated by Melissa Macauley and Haydon Cherry.  In November, the year's co-sponsored event with NU's Holocaust Educational Foundation featured Erin McGlothlin (Washington University-St. Louis), who presented an illustrated lecture on "Claude Lanzmann's Shoah and Its Outtakes: the Ethics of Perpetrator Representation."  Winter's featured speaker was Samuel Moyn (Yale), who discussed "The Coming of Humane War" in a conversation with Daniel Immerwahr.
In addition to these public events (a number of which were recorded and can be seen on the Center website), the Center co-sponsored a vigorous program of departmental workshops and seminars, in hopes that the resulting sense of intellectual community might help stave off the threat of anomie engendered by social distancing. These included a works-in-progress workshop with Tessie Liu on a portion of her forthcoming book on race-thinking and citizenship in the French and Haitian Revolutions, and the launch of a new colloquium series coordinated by Chabraja Lecturer Robin Bates, "Historians at Home," geared toward varying audiences that include students and faculty.   Among the topics covered were global and historical perspectives on pandemics, policing, and, in a special "teach-in" geared to undergraduates, the January 6 Capitol Hill insurrection.  Humming in the background of these virtual events, the Center's formal associates continued their regular teaching and research activities.  These included our four graduate fellows (Gil Engelstein, Sian Olson Dowis, Ruby Daily, and Laura Noboa), two teaching post-docs (William Fitzsimons and Laura McCoy), and a roster of over two dozen remarkable undergraduate researchers, the Leopold Fellows. 
More on all these activities can be seen on the CCHS website.