In Memoriam: Jock McLane
April 14, 2020
There will be a memorial event for Jock at Alice Millar Chapel, followed by a reception in Harris Hall, now scheduled for September 26, 2020.
February 3, 2020
John Roy McLane, better known as Jock, was born on September 20, 1935 in Cambridge Massachusetts and passed away in Evanston Illinois on January 24, 2020. After graduating from Harvard College in 1957 with a B. A. in History, he earned a Ph.D. in South Asian History at the School of Oriental and African Studies, University of London, in 1961. He came to Northwestern in the same year and Evanston was his scholarly home for the rest of his long career, through 2010. His two major books were Indian Nationalism and the Early Congress, 1977, which won the Watamull Prize awarded by the American Historical Association, and Land and Local Kingship in Eighteenth Century Bengal, 1993. Jock's research was supported by the American Institute of Indian Studies in Calcutta, the American Council of Learned Societies, the Social Science Research Council, and Northwestern University. Jock taught not only South Asian History, his primary field of study, but also Southeast Asian History, and for many decades operated as one of the only people on campus to provide expertise on those parts of the world. Within the department, Jock's 1999 CV points out that he had by that year served on search committees for specialists on China, East Asia, East Africa, Africa, Middle East, and Europe.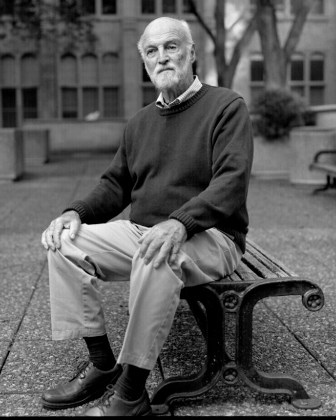 Jock gave tirelessly to the university. His two most visible administrative posts were Chair of the History Department, which he inhabited three times, 1983 to 1986, 1994 to 1997, and then again in 2004-2005, and Associate Dean of WCAS, where he served twice, from 1990 to 1994 and for his final three years at Northwestern, from 2007-2010. Equally importantly, Jock was a significant force in expanding, diversifying, and internationalizing the college curriculum. He chaired the CAS Committee on Afro-American Studies in the 1970s, as well as the Advisory Committee for the Program on African and Asian Languages and an Ad Hoc Committee on non-western studies requirements in the 1980s. Building on those efforts, Jock created and then directed the Asian Studies Program and also served as Interim Director of the Asian American Studies Program in the early 2000s. Northwestern now remembers these achievements through the annual John R. McLane Prize for best undergraduate essay in Asian Studies. Jock paid nearly as much attention to student life beyond the classroom; he was one of the founders of the Residential College system, took a special interest in establishing the International Studies Residential College, and served as its first Master in the 1980s. In addition to maintaining a relationship with the College for decades as a Faculty Associate, he returned as Associate Master in 1997. Before that, Jock was the Master of Lindgren Residential College. Jock was also active in the local AAUP chapter.
But most of all, Jock was quite possibly the nicest guy in the building—for over half a century. James Sheridan, a long-retired colleague, who, it is fair to say, was habitually economical with his praise, wrote of Jock in 1972 that "I cannot exaggerate Mr. McLane's personal qualities. At Northwestern, he is universally regarded as a man of towering humanity and integrity. I and all my colleagues consider him a unique and indispensable member of the department who invariably acts to bring out the best in all of us." Those of us who were junior colleagues know that he was consistently welcoming, inviting us to meals, making sure we were settling in, and introducing us to people in other departments. In particular, Jock took a genuine interest in our families at a time when doing so still seemed somewhat unprofessional to many of his peers. I know I speak for all of us in Harris Hall when I say that the ultimate Jock experience was to look up from our desks to see Jock bopping through the door, with a spring in his step and a mischievous hint of a smile, instantly conveying his plan to suggest some astonishingly—but hilariously—awful idea. The pleasure came from watching our faces to see how long the joke would take to register. We miss him already.