Graduate Student Accomplishments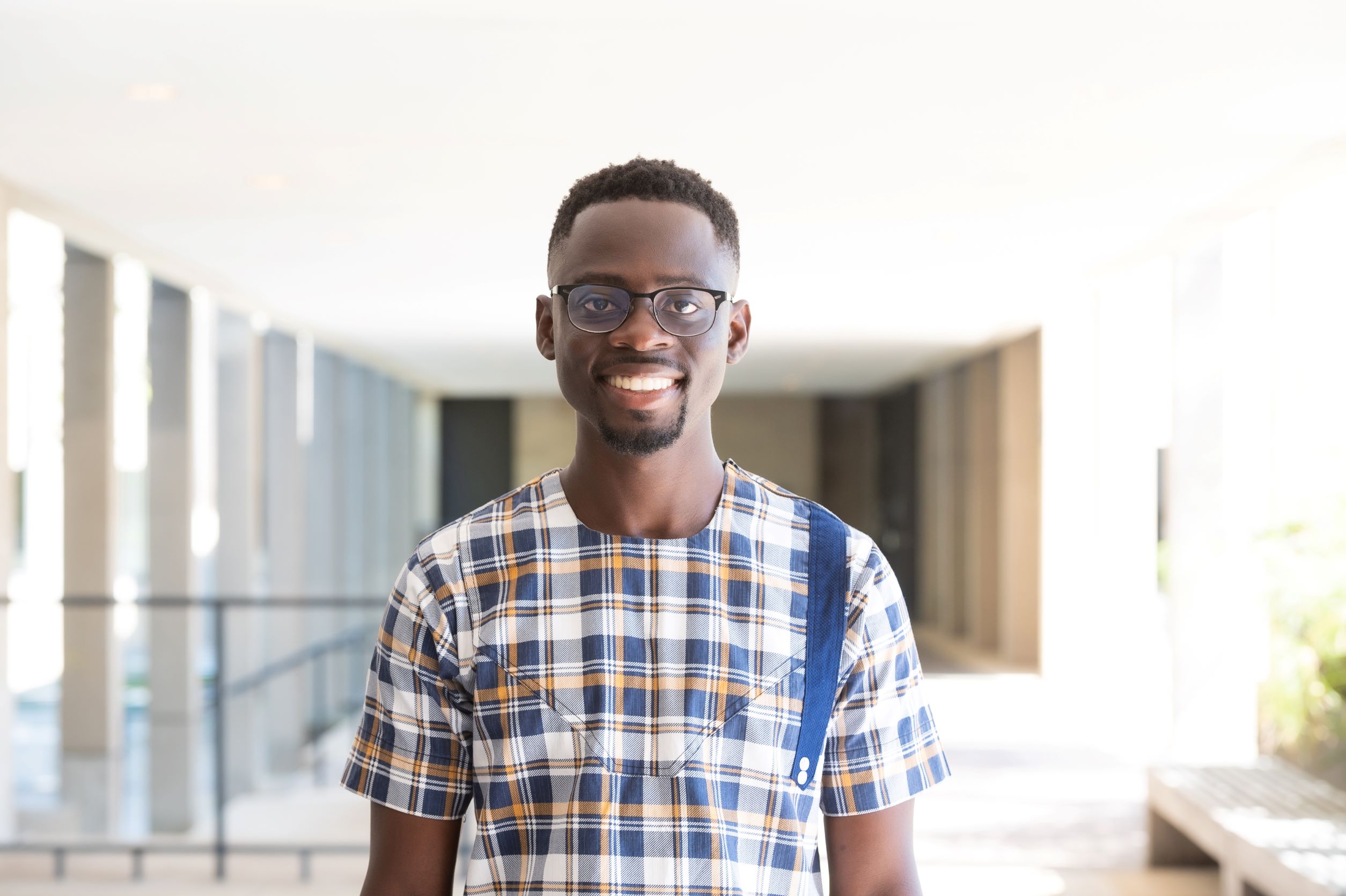 Graduate Highlight: Bright Gyamfi 
Bright Gyamfi has accepted a tenure-track job at the University of California, San Diego. Bright has also published "The Africa-Diaspora Orbit: Anani Dzidzienyo's Contributions to African/Black Studies and Black Liberation" in African Studies Review (October 2022).
Morgan Barry has won two grants to fund her dissertation research: the Littleton-Griswold Grant for Research in US Legal History from the American Historical Association and the Carrie Chapman Prize for Research on Women and Politics from Iowa State University.
Ming-hsi Chu was invited to give a talk on his dissertation research by the China Institute for Socio-Legal Studies at Shanghai Jiao Tong University.
Lauren Cole has been very busy! Lauren published a book chapter, "Reorienting Disorientation: Hildegard von Bingen's Depiction of the Female Body as Erotic, Fertile, and Holy," in Medieval Mobilities: Gendered Bodies, Spaces, and Movements (2023).
Cole also successfully bid to host the Vagantes Conference at Northwestern in March 2024, the largest medieval studies graduate conference in the world. Finally, Lauren received a research grant from the Medieval Society of America and had a paper accepted at the upcoming British Academy & Leverhulme Trust workshop on pre-modern medical recipes.
Savoy Curry was selected for the Leo Baeck Fellowship Program. The fellowship supports a year of research in Germany.
Holly Dayton won a National Archives of Australia/Australian Historical Society Scholarship to support her dissertation research. Holly also received Honorable Mention for the Midwest Victorian Studies Association's 2022 Walter L. Arnstein Prize for Dissertation Research in Victorian Studies.
Dayton received the Dorothy W. Collin Fellowship in the History of the Book to support her dissertation research. Holly and her research

are

featured in a short video

, here. 
Elsa de la Rosa has published an article entitled "La comunidad china en el noroeste de México y los líderes posrevolucionarios sonorenses," in issue no. 98 of Boletín, the journal of the Fideicomiso Archivos Plutaco Elías Calles y Fernando Torreblanca (FAPECFT).
Erica Gilbert Levin published a review, "Erasing Race from the Urban Terrain: The "Colorblind" Path to Place-Based Inequality," which assess several recent books, in the April 2022 edition of the Journal of Urban History.
Esther Ginestet received a yearlong grant from the Martine Aublet Foundation to support her dissertation research.
Norman Joshua received an Emerging Scholars Award from the Guggenheim Foundation to support his dissertation writing. 
 Xi Ming Li received a Social Science Research Council Graduate Research Fellowship from the Singapore SSRC.
Madelyn Lugli recently published a piece, "Small Nations, Big Feelings," which you can find here. In addition, Madelyn's essay was selected by Arts & Letters Daily as a featured piece!  
Hazal Ozdemir won a Armenian Studies Scholarship from the Gulbenkian Foundation for the academic year. 
Charlotte Rosen has published an article in the Journal of Policy History. "The Armed Career Criminal Act and the Puzzle of Federal Crime Control in the Reagan Era." It can be found here.
Aoi Saito won a SPAN (Sexualities Project at Northwestern) Graduate Student Fellowship for Academic Year 2022-23. Aoi also received funding from the Tokai Foundation for Gender Studies to do fieldwork in Japan this year. 
Eunike Sediatarma won a travel grant from American Indonesian Cultural and Educational Foundation (AICEF) for her dissertation research.
Melody Shum received an honorable mention in the Graduate Essay Prize Competition from the Vietnam Studies Group, for her essay, "Engendering the Revolution: Trần Thị Trâm and the Native Place in Nghệ An (1860-1930)." 
Shum also won a year-long dissertation fellowship from the Chiang Ching-kuo Foundation.
Mikala Stokes won two research fellowships: 1) the Mellon Scholars Program in African American History Short-Term Fellowship for archival research at The Library Company of Philadelphia and 2) American History Award given jointly by the Historical Society of Pennsylvania and the National Society of the Colonial Dames of America in the State of Illinois.
Marquis Taylor was a curator for the exhibit "Freedom for Everyone: Slavery and Abolition in 19th Century America," at Deering Library at Northwestern.