2022-23 Book Celebration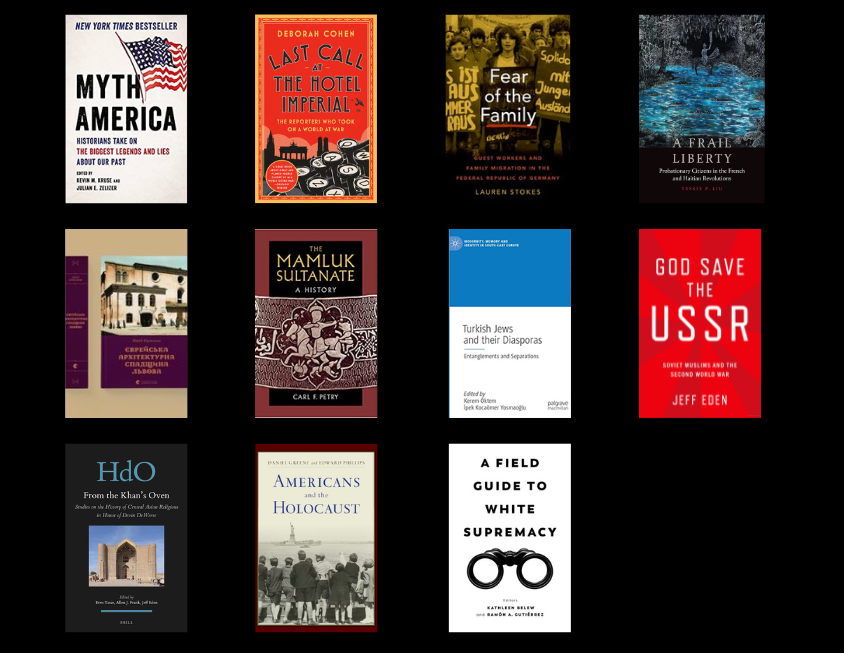 2022-23 Book Celebration
Every spring we celebrate faculty books published in the previous year as part of our new graduate student recruiting event.  This year, we feted more than a dozen publications at a party that's become half stand-up comedy (really!), half book advertisement.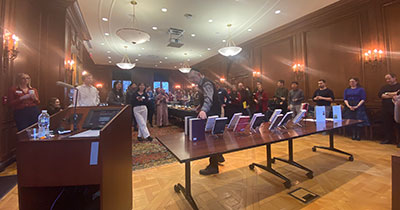 Professor Yohanan P.S reaches for his book!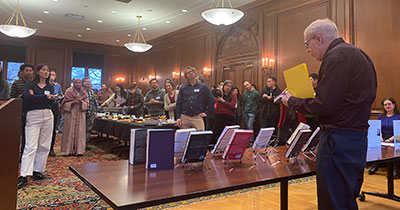 Professor Emeritus Carl Petry shares his book excerpt.
Books ... and More Books!
We are happy to share a new page on our website dedicated to faculty books published in the past four years. Happy browsing!