Anqi Pan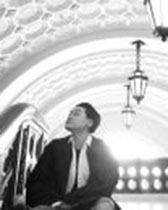 Anqi Pan is a doctoral student with research interests in the history of gender and sexuality, legal, cultural, and social history of East Asia in modern times. Originally from China, she obtained her Bachelor of Arts in history from the University of Illinois at Urbana-Champaign and a Master of Arts in humanities from the University of Chicago. 
At Northwestern, Anqi intends to explore the interaction between the law and the politics of intimacy among queer communities in "urban China." What are the historical factors shaping attitudes towards gender and sexuality in modern China and how can the study of this history help us challenge contemporary prejudices about sexual identities are questions that drive Anqi's work.
Anqi's project seeks to build theoretical frameworks to examine the changing attitudes of "social norms" in transnational contexts.
Back to top