Peter J. Carroll
Associate Professor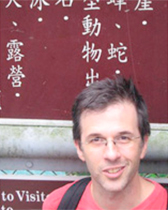 847-491-2753
Harris 216
Office Hours: Thursdays 2:00 - 4:00pm (cancelled 11/16/23
Interests
Geographic Field(s):  Asian History
Thematic Field(s):  Urban History; Gender and Sexuality History
Principal Research Interest(s):  Urban History, Late Qing and Republican China, Social and Cultural History, Gender and Sexuality, Nationalism, International History/China and the World/Global Exchange
Biography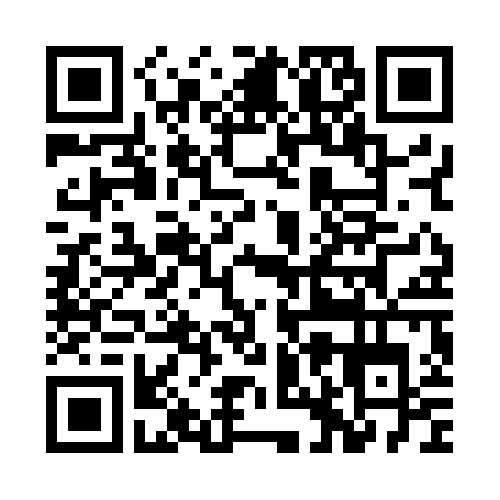 Peter J. Carroll (Ph.D., Yale, 1998) specializes in the social and cultural history of 19th and 20th century China. His research interests include urban history, Chinese modernism, popular and material culture, gender/sexuality, and nationalism. A two-time Fulbright recipient, he has also held fellowships with the Project on Cities and Urban Knowledges, International Center for Advanced Studies, NYU; the Library of Congress's John W. Kluge Center; the Centers for Chinese Studies at the National Central Library Taiwan, and at the University of California, Berkley; the Kaplan Humanities Center; and the National Humanities Center. 
In addition, he has been a visiting scholar at the Shanghai Academy of Social Sciences and the Institute of Modern History, Academia Sinica. His 2006 book, Between Heaven and Modernity: Reconstructing Suzhou, 1895-1937 (Stanford University Press), was a co-winner of the 2007 Urban History Association Best Book (Non-North American) Award, and is recently out in Chinese translation, Tiantang yu xiandaixing zhi jian: jianshe Suzhou (1895-1937) He Fangyu, trans. (Shanghai: Shanghai cishu chubanshe, 2015). He is also the author of several scholarly articles. He is currently working on a book project on suicide and ideas of modern society in China during the first half of the 20th century.
Affiliated Programs
Publications
《天堂与现代性之间:建设苏州(1895~1937)》何方昱 (He Fangyu), trans. (Shanghai: Shanghai cishu chubanshe, 2015). Chinese-language translation of Between Heaven and Modernity: Reconstructing Suzhou, 1895-1937 for the Shanghai Academy of Social Science's translations of foreign scholarship on Chinese urban history book series (海外中国城市史研究译书).
"The Place of Prostitution in early 20th c. Suzhou," Urban History 38, no. 3 (December 2011), 413-436.
"The Beaux Arts in Another Register: Governmental Administrative and Civic Centers in Republican Era City Plans," in Chinese Architecture and the Beaux Arts Jeffrey W. Cody, Nancy S. Steinhardt, and Tony Atkin, eds. (Honolulu: University of Hawaii Press, 2011), 315-333. (PDF Version)
《20世紀初期蘇州的花柳區》(Early 20th c. Suzhou's Red Light District), 從城市看中國的現代性 (Looking at China's Modernity from Perspective of the City)李孝剃 (Li Xiaoti), ed (Taibei: Lianjing) To be published in Chinese, early 2010李孝剃 (Li Xiaoti), ed. Taibei: Lianjing, 2010, 151-169. (PDF Version)
 "Policing the City for Commerce," Shared Histories of Modernity in China, India and the Ottoman Empire Huricihan Islamoglu and Peter Perdue, eds. (New Delhi/Abingdon: Routledge, 2008), 205-230. (PDF Version)
Between Heaven and Modernity: Reconstructing Suzhou, 1895-1937. Stanford: Stanford University Press, 2006.
"Shared-fate Mandarin ducks: Suzhou mingbao and the 'fashion' for suicide in 1931 Suzhou," Twentieth-Century China 31, no. 2 (2006). 71-92.

《荒涼景象」:晚清蘇州現代街道的舖設與現代都市計劃的挪用道路作為殖民現代化之基本設施》('Rather desolate scenes': creating the modern street and the appropriation of urbanism in late Qing Suzhou), 中國的城市生活 (Chinese urban life) 李孝剃 (Li Xiaoti), ed. (Taibei: Lianjing, 2005), 497-553.  [also a reprint edition, Beijing: Beijing daxue chubanshe, 2013]
"Refashioning Suzhou: Dress, Commodification, and Modernity," special "Fabrications" issue of positions: east asia cultures critique 11, no. 2 (Fall 2003), 443-478.
Teaching Interests
Modern Chinese history, especially late Qing, Republican, and PRC periods: social, cultural, and political history; China and global interchange; gender and sexuality; nationalism
One past Ph.D. student, Hsieh Hsiao-mei (Ph.D., 2009, Performance Studies, dissertation co-directed with Susan Manning), is now an Assistant Professor in the Department of Theater, National Taiwan University, Taipei, Taiwan.
Undergraduate Teaching/Themes
Chinese Civlization
Qing history
20th

century China

China in Reform: a history of the present moment
The Snow Lion and the Dragon: Nation and Nationalism in China and Tibet
Engendering Modern China, 17th

-20th centuries

Sex and Gender in Revolution: 1900-the present
Shanghai: Modernity and modernism in 20th

Century China

               Taiwan: Colonizations, Nationalisms, and Identity

                Xi's "New Era:" China today

                Cities as Modern Utopia/Dystopia in Europe, Asia, and the Americas
Awards/Philosophy
I took first-year Chinese on a lark as a college freshman. Having studied French and Spanish in high school, I wanted to try a "hard" language. Arabic, Japanese, and Russian were also in the running, but I chose Chinese, which turned out to be fun. In my second semester, I began to explore courses in Asian history, religion, political science, and art history. Bit by bit, my original plan of majoring in French and Political Science fell away, and I found myself an Asian Studies major.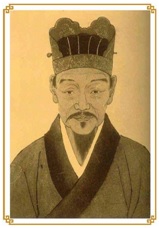 My trajectory shifted again when I went to grad school. In college I had enjoyed reading the Neo-Confucian iconoclast Li Zhi 李贽 (1527-1602 CE), so I thought that I might focus on 17th + 18th century intellectual history.  Instead, my teachers and the plenitude of books and newspapers from the late 19th and early 20th centuries piqued my interest in late Qing and Republican era history.
History excites me because it requires piles of evidence and ample imagination. The past is constantly in retreat, but with a novel, a newspaper article, and a government document one can conjure different worlds and other lives. As the saying goes, "the past is another country," but it can be visited. The imminence of the past has been demonstrated by some of the people I have had the privilege of knowing.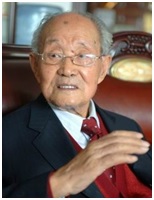 For example, when I studied in Beijing as a junior in college, an older classmate introduced me to his very elderly father, Mr. Gu. Mr. Gu had worked as a journalist for many years and had spent time in Shanghai and Calcutta, among other places. He ran a journalism night school, where I ended up teaching conversational English. The students in my class had very different language abilities, so I can't say that I succeeded as a teacher. I did, however, enjoy meeting aspiring journalists from all walks of life and experiencing what had once been an elite, grand courtyard house in a hutong (narrow street or alley) neighborhood that has since disappeared. At my last class, the students presented me with a Chinese dictionary, in which they had inscribed, "The key to opening Chinese culture," (True!) and a statue of a Laughing Buddha with children, a symbol, they said, of a suppressed past that was only beginning to revive. I still have both.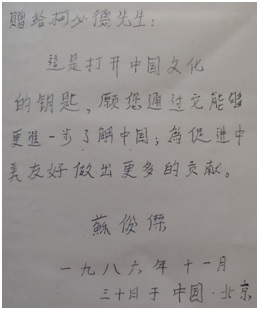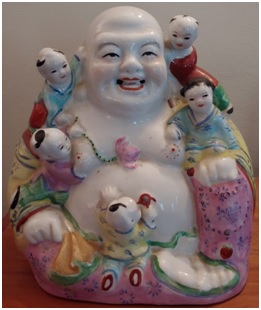 It was only many years later that I realized that Mr. Gu was, in fact, Gu Zhizhong 顾执中 (1898-1995), a very celebrated figure. In 1927, he broke the news, in the Chinese press, that Chiang Kai-shek 蒋介石 and Song Meiling 宋美龄 were engaged.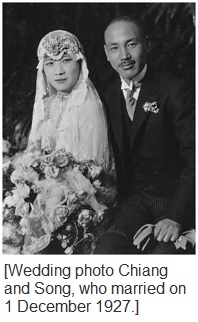 As a leading journalist in Shanghai, he covered the tumult of the Republican period and knew virtually everyone in politics. He established a long-lived, influential journalism school in Shanghai and became a key journalism educator. During the Second World War, he worked in Rangoon, Calcutta, and Chongqing, among other places. He survived the turmoil of the Mao years and lived to an old age, writing about his fascinating life and translating the classic Ming novel Fengshen yanyi 《封神演义》(Creation of the Gods) into English.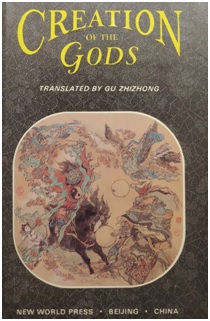 I did not know all this when I knew him personally. In retrospect, I marvel that I had such direct access to the period and places that I study. Such connections remind me that the analytic and imaginative work of historical scholarship is ground in lived experience. As such, it is—or, at least, can be and should be—immediate and compelling.
Recent Awards and Honors
2015: Fellow, National Humanities Center, (Full academic year leave).
2010: Fellow, Alice Kaplan Institute for the Humanities Faculty Fellow, Northwestern University (Full academic year leave).
2007: Co-winner Urban History Association Best Book (Non-North American) for Between Heaven and Modernity: Reconstructing Suzhou, 1895-1937 (Stanford: Stanford University Press, 2006).
2007: Northwestern Alumnae Summer Research Grant, Northwestern University.