T.H. Breen
Professor Emeritus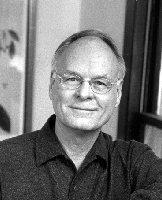 Interests
Principal Research Interest(s):  Colonial America
Biography
T.H. Breen (Ph.D., Yale, 1968), William Smith Mason Professor of American History, is an Early American historian interested in the history of political thought, material culture, and cultural anthropology. A Guggenheim fellow, he has held appointments at the Institute for Advanced Study and the National Humanities Center as well as the Pitt Professorship of American History and Institutions at Cambridge University and the Harmsworth Professorship at Oxford University. He has won several awards for distinguished teaching, including one from the Northwestern Alumni Society. His publications include five monographs, among them Tobacco Culture: the Mentality of the Great Tidewater Planters on the Eve of Revolution (recipient of the T. Saloutos Prize) and Imagining the Past: East Hampton Histories (winner of the Historical Preservation Book Prize), as well as portions of the highly successful undergraduate text, America: Past and Present. Breen's Marketplace of Revolution: How Consumer Politics Shaped American Independence (Oxford UP) won the Colonial War Society Prize for the best book in 2004 on the American Revolution.
Breen is the recipient of an Alexander von Humboldt Award from the German government and a Fellowship from the Max Planck Institute. His most recent publications include  American Insurgents, American Patriots: The Revolution of the People (2010),  George Washington's Journey: The President Forges a New Nation (2014), which won the Society of the Cincinnati Award in 2016, and The Will of the People: The Revolutionary Birth of America (2019), as well as several essays in collections on Irish and American history by the University of Virginia Press. He is also a regular contributor to the New York Review of Books. At present he is completing a new project entitled "American Revolution on Trial: The Cambridge Ordeal."  
The founding director of Northwestern's Kaplan Institute for the Humanities and Chabraja Center for Historical Studies, Breen has also served as a special consultant for Colonial Williamsburg and held the Rockefeller Fellowship. In 2017 he was appointed the John Kluge Professor of American Law and Governance at the Library of Congress. He now holds the James Marsh Professorship-at-large at the University of Vermont.
Back to top