John Bushnell
Professor Emeritus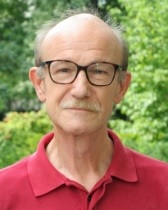 847-467-4839
Harris 242
Office Hours: W 1:00-3:00
Interests
Geographic Field(s):  Modern European History: Central/Eastern Europe
Thematic Field(s):  War and Empire in History
Principal Research Interest(s):  Russian History: Peasants, Post-Stalin Social History and Popular Culture; Military History
Biography
John Bushnell (Ph.D., Indiana University, 1977) spent four years in Moscow, three of them working as a translator for Progress Publishers (and the Russian Patriarchate) as graduate student, while also conducting research for his dissertation. He has since spent much time in Russia, has worked in many Russian archives, and has published articles in Russia.
Publications 
Mutiny amid Repression. Russian Soldiers in the Revolution of 1905-1906 (1985)
Moscow Graffiti. Language and Subculture (1990)
Peasant Women Who Would Not Marry, and the Consequences: Russian Spasovites, 18th-19th Centuries

(2017, perhaps 2016), 

co-editor, Russia's Great Reforms, 1855-1881 (1994)
Many articles on many subjects. 
Teaching Interests
Undergraduate Courses
Russian History.
European History.
Graduate Courses
Russian History.
The Intersection of Russian and German History Under Hitler and Stalin and Before.
Marxism.
Back to top