Robin Bates
Assistant Professor of Instruction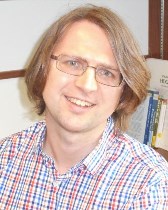 847-467-3896
Harris 223
Office Hours: Thursdays 10:00am to 12:00pm
Interests
Geographic Field(s):  Medieval and Early Modern European History; Modern European History: France and Global Francophonie
Thematic Field(s):  Economic and Labor History; War and Empire in History; Gender and Sexuality History
Principal Research Interest(s):  Revolutionary and Post-Revolutionary France; French Empire; Political Culture; History of Education; History of Capitalism
Biography
Robin Bates (Ph.D., The University of Chicago, 2015) is a historian of modern France and the francophone world whose work focuses on political culture in the decades following the Revolution of 1789. In 2015, he received his PhD from the Department of History at the University of Chicago, where his doctoral dissertation – and current book project – was titled Regimes of Education: Pedagogy and the Political Reconstruction of Postrevolutionary France, 1789-1848. This ongoing project examines how, at a moment of great instability and upheaval, the theory and practice of education was transposed onto many crucial relationships of power – whether between parents and children, masters and slaves, men and women, or political leaders and their people as a way to envision and enact a new order of things.
Publications
"Capital, 'Moralization' and Race in the French Imperial Plantation Zone, 1830-1848." Critical Historical Studies 8, no. 2 (Fall 2021): 173-208.
"Of the Blood: Race, History and Memory in Formac's Fiction Treasures Series." Acadiensis XLI, no. 2 (summer/autumn 2012): 174-95.
"Madame Guizot and Monsieur Guizot: Domestic Pedagogy and the Post-Revolutionary Order in France, 1807-1830." Modern Intellectual History 8, no. 1 (April 2011): 31-59. 
Coauthored with Ian McKay. In the Province of History: The Making of the Public Past in Twentieth-Century Nova Scotia. Montréal & Kingston: McGill-Queen's University Press, 2010.