Henri Lauzière
Associate Professor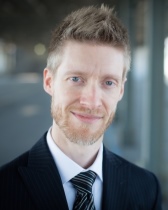 847-467-3654
Harris 333
Office Hours: On leave this quarter
Interests
Geographic Field(s):  Middle Eastern and North African History
Thematic Field(s):  Religious History
Principal Research Interest(s):  Modern Middle East and North Africa; Islamic Intellectual History; Salafism
Biography
Henri Lauzière (Ph.D., Georgetown University, 2008) joined the history department after a year as a postdoctoral fellow in the study of the Middle East since the First World War at the Department of Near Eastern Studies at Princeton University. His research interests lie at the intersection of Islamic intellectual history and the political history of Arab societies in both the modern Middle East and North Africa. His first book, The Making of Salafism: Islamic Reform in the Twentieth Century (New York: Columbia University Press, 2016), traces the history of Salafism as a concept and argues against the long-standing but largely mythical narratives of salafiyya embedded in the secondary literature. The book also uses the intellectual journey of Taqi al-Din al-Hilali (1894-1987), a Moroccan religious scholar and globetrotter, to illuminate the changing conceptions of Islamic reform within transnational Salafi networks over the course of the last century. The Making of Salafism thus identifies important factors and historical conjunctures that help to explain why self-proclaimed Salafis gradually abandoned the principles of Islamic modernism, or moderate reform (al-iṣlāḥ al-muʿtadil), and why they became increasingly and almost exclusively associated with a type of Islamic "purism" that appears to be arch-conservative. Prior to his doctoral studies in Washington D.C., Lauzière received a Bachelor's degree in history from Université Laval in Quebec City, Canada, and a Master's from Simon Fraser University in Vancouver.
Publications
The Making of Salafism: Islamic Reform in the Twentieth Century (New York: Columbia University Press, 2016). 
"Islamic Nationalism Through the Airwaves: Taqī al-Dīn al-Hilālī's Encounter with Shortwave Radio, 1937-39." Die Welt des Islams 56 (2016): 6-33.
"Walking a Tightrope: Egyptian Reformers in Mecca, 1928-29." In On the Ground: New Directions in Middle East and North African Studies, edited by Brian T. Edwards, 65-71. Doha: Northwestern University in Qatar, 2013. 
"The Religious Dimension of Islamism: Sufism, Salafism, and Politics in Morocco." In Islamist Politics in the Middle East: Movements and Change, edited by Samer Shehata, 88-106. London: Routledge, 2012.
"The Construction of Salafiyya: Reconsidering Salafism from the Perspective of Conceptual History." International Journal of Middle East Studies 42 (August 2010): 369-89.
Recent Awards and Honors
Lauzière received a Weinberg Distinguished Teaching Award in 2015 and offers lecture courses on the modern Middle East as well as seminars on various aspects of Islamic thought and Arab intellectual production.