Melody Shum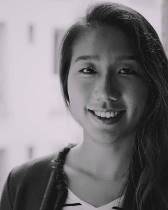 Biography
Melody Shum specializes in the history of French Indochina and Sino-Vietnamese relations. Her dissertation, "The Vietnamese Revolutionary Underground: The Vietnamese Revolution in South China, 1880s to 1940s," examines the ways in which the semi-familiar cultural and intellectual environment of South China provided Vietnamese revolutionaries with the necessary resources to sustain a revolution overseas. She explores how political fragmentation in early twentieth-century China, as a result of imperialism, extraterritoriality and warlordism, created opportunities for Vietnamese revolutionaries to construct underground networks that bypassed the surveillance of their French colonizers. Her dissertation emphasizes Vietnam's leading role in the spread of communism in Asia. She is also interested in the history of the Sino-Vietnamese borderlands, international law, migration, and childhood and youth.
She holds an M.Phil. in Colonial History and Modern Chinese History and a B.A. (Hons.) in History and French from the University of Hong Kong (HKU). Her M.Phil. thesis analyzed the often forgotten French leased-territory of Kwang Chow Wan (Guangzhouwan or Kouang-Tchéou-Wan). Her paper, "Colonial Childhood in French Kwang Chow Wan (1930s-1940s)," won the William Shorrock Travel Award at the French Colonial Historical Society Annual Meeting in Ottawa in 2016. She has also worked in HKU's European Studies Programme.
Melody is a Mellon Cluster Fellow in Asian Studies and a Graduate Fellow in Legal Studies. She was invited to attend the Max Planck Summer Academy for Legal History in Frankfurt, Germany in 2018. Her research is generously supported by the Henry Luce Foundation/ American Council of Learned Societies (ACLS), the École Française d'Extême-Orient (The French School of Asian Studies, EFEO), and the Buffett Institute for Global Studies, Northwestern University.