Dexter Fergie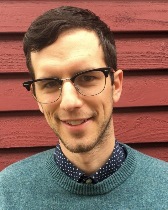 Field(s):  United States
Specialization: U.S. Foreign Relations, Intellectual History, History of Science and Technology, International Relations
Advisor(s):  Daniel Immerwahr
Biography
Dexter Fergie is a doctoral candidate in US and global history, specializing in the history of international organizations, infrastructure, and US foreign relations. He is also an interviewer for the New Books Network podcast.
Dexter has been the recipient of several awards and fellowships, including the Social Sciences and Humanities Research Council of Canada Doctoral Scholarship and the Truman Library Dissertation Year Fellowship.
Dexter has a BA in international relations and an MA in history, both from the University of British Columbia.
Publications
Exhibits
"Ambassadors to the Public: 70 Years of Guided Tours of the UN Headquarters" (online and in UN Visitor Lobby, UN headquarters in New York, November 2022)
Back to top