Peter Hayes
Professor of History and German, Theodore Zev Weiss Holocaust Educational Foundation Professor of Holocaust Studies Emeritus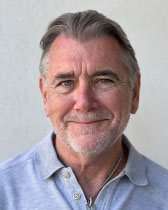 Interests
Principal Research Interest(s):  Modern Germany, Holocaust and Genocide
Biography
Peter Hayes (Ph.D., Yale, 1982) specializes in the histories of Nazi Germany and the Holocaust and, in particular, in the conduct of the nation's largest corporations during the Third Reich. He taught at Northwestern for thirty-six years from 1980 to 2016, in the process winning the Weinberg College Distinguished Teaching Award, the Northwestern Alumni Association Excellence in Teaching Award, and the Charles Deering McCormick Professorship of Teaching Excellence, the University's highest honor for teaching. His alma mater, Bowdoin College, also has honored him with its Distinguished Bowdoin Educator Award. The recipient of numerous research fellowships, Prof. Hayes also has served on the academic boards of multiple professional societies and Holocaust memorial sites, including as Chair of the Academic Committee of the United States Holocaust Memorial Museum from May 2014 to May 2019. Peter has been featured in many documentary films, including most recently the Ken Burns/PBS production - "The United States and the Holocaust."
Publications
Prof. Hayes is the author or editor of thirteen books, as well as more than ninety articles, chapters, introductions, and reference entries, along with three amici curiae briefs to the Supreme Court of the United States. The books include the prize winners Industry and Ideology: IG Farben in the Nazi Era (1987, 2001) and Lessons and Legacies: The Meaning of the Holocaust in a Changing World (1991). From 2006 to 2010, he was the only American member of the Independent Historians Commission on the History of the German Foreign Office in the Third Reich and the Federal Republic. Its report, published as Das Amt und die Vergangenheit, became a bestseller in Germany. Since then, his work on the Holocaust has resulted in four books: The Oxford Handbook of Holocaust Studies (co-edited with John K. Roth, 2010), a wide-ranging anthology entitled How Was It Possible? A Holocaust Reader (2015), a compact analytical overview called Why? Explaining the Holocaust (2017, with subsequent translations into Chinese, German, Slovak, and Spanish), and a collection of essays and documents under the title German Railroads, Jewish Souls (with Christopher Browning and the late Raul Hilberg, 2019).  He is currently completing (with Stephan Lindner of Munich) Profits and Persecution: German Big Business in the Nazi Economy and the Holocaust.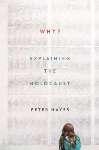 Why? Explaining the Holocaust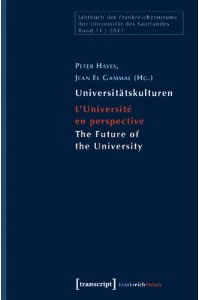 Universitätskulturen
L'Université en perspective
The Future of the University
Das Amt und die
Vergangenheit:
Deutsche Diplomaten
im Dritten Reich und
in der Bundesrepublik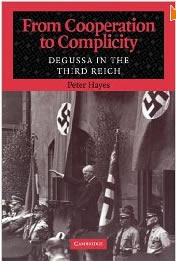 From Cooperation
to Complicity:
Degussa in the Third Reich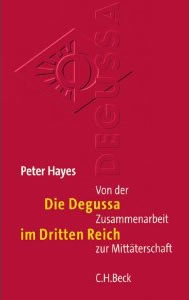 Degussa im Dritten Reich:
Von der Zusammenarbeit
zur Mittäterschaft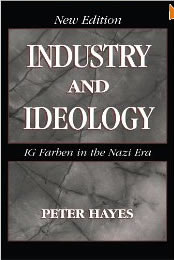 Industry and Ideology:
IG Farben in the Nazi Era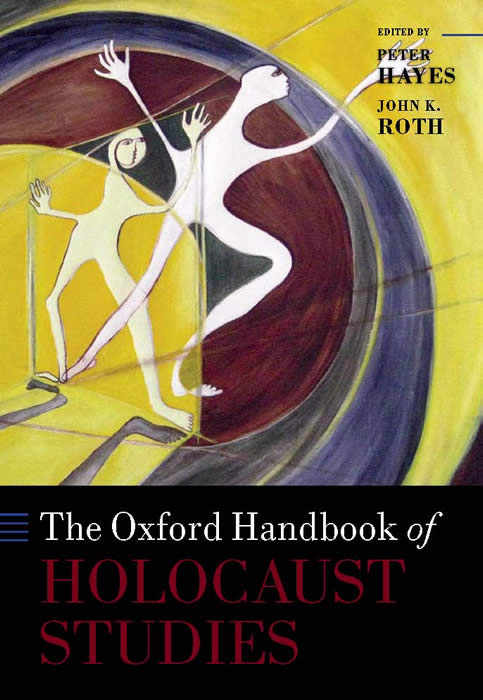 The Oxford Handbook
of Holocaust Studies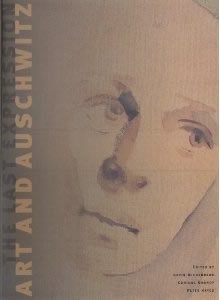 The Last Expression:
Art and Auschwitz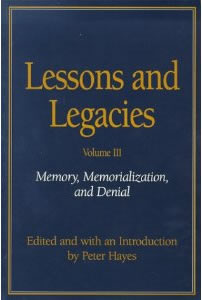 Lessons and Legacies III:
Memory, Memorialization,
and Denial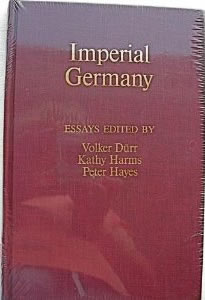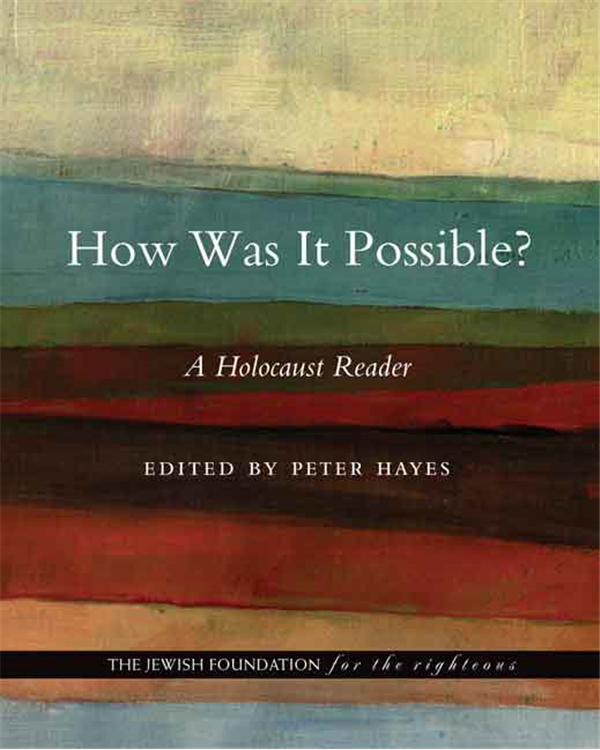 How Was It Possible?
A Holocaust Reader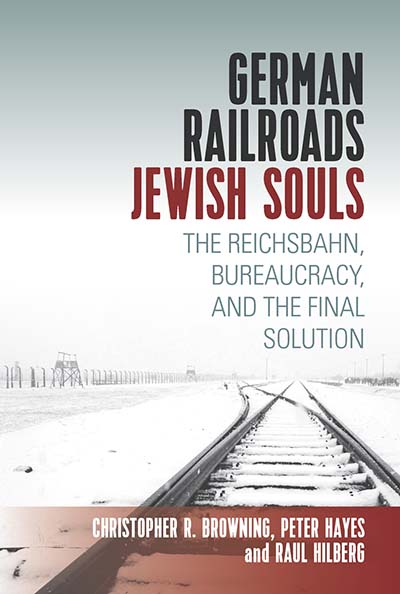 German Trains, Jewish Souls:
The Reichsbahn, Bureaucracy,
and the Final Solution
Teaching Interests
Although Prof. Hayes no longer teaches at Northwestern, he continues to lecture widely in the U.S. and abroad on the histories of Nazi Germany and the Holocaust.
Awards and Honors
2020: Sara and Asa Shapiro Scholar in Residence at the Shoah Foundation Center for Advanced Genocide Research, University of Southern California
2018: National Leadership Award, United States Holocaust Memorial Museum
2016: Distinguished Achievement Award, Holocaust Educational Foundation
1997-98: Shapiro Senior Scholar in Residence, United States Holocaust Memorial Museum
1993: Anisfield-Wolf Book Award
1988: Hans Rosenberg Book Prize, Central European History Society