Michael S. Sherry
Richard W. Leopold Professor of History Emeritus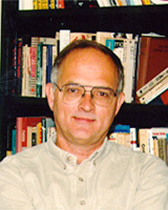 Interests
Principal Research Interest(s):  Modern U.S History: War, Politics, Culture
Biography
Michael Sherry (Ph.D., Yale, 1975) has been at Northwestern since 1976 and is the Richard W. Leopold Professor of History. He has taught and written widely about modern US history, including subjects now set aside (science and war, gay/lesbian history) and others recently emphasized (cultural history, the sixties, crime and punishment). He has also been a prolific book reviewer, in venues ranging from the obscure to the New York Times. In recent years his primary professional association has been with the Society for Historians of American Foreign Relations. Topics of his work change, but war, politics, and culture thread through all his work, including his current book project, Go Directly to Jail: The Punitive Turn in American Life.
Publications
Gay Artists in Modern American Culture: An Imagined Conspiracy (University of North Carolina Press 2007, audio book 2014; paper 2015).
In the Shadow of War: The United States Since the 1930s (Yale University Press, 1995; paper, 1997; Chinese edition by National Institute for Compilation and Translation, Taiwan).
The Rise of American Air Power: The Creation of Armageddon (Yale University Press, 1987; paper, 1989).
Preparing for the Next War: American Plans for Postwar Defense, 1941-1945 (Yale University Press, 1977).
Recent Articles/Essays
Essay, "War as a Way of Life," Modern American History inaugural issue spring 2018.
Essay, "American Wars, Barely Visible to Americans," La Vie des Idees/Books and Ideas (online French/English publication), March 30, 2015 (French edition 2016).
Review-essay, "Unintended Consequences," Los Angeles Review of Books, February 13, 2014: Coffey, American Arsenal: A Century of Waging War.
Essay, "Le Fanatisme Technologique et La Guerre Moderne," in Deux Guerres Totales 1914-1918, 1939-1945: La Mobilisation de la Nation, ed. Dominique Barjot (Paris: Economica, 2012).
Lead essay, "A War 'unlike any other': America and the World since September 11," OAH Magazine of History, July 2011 issue for the 10th anniversary of 9/11, pp.1-5.
Article, "Dead or Alive: American Vengeance Goes Global," Review of International Relations (London), Special Issue on Force and Diplomacy, v. 31 Supplement S1, December 2005 (online March 2006): 245-63. Republished in Force and Legitimacy in World Politics, ed. David Armstrong, Theo Farrell, and Bice Maiguashca (Cambridge: Cambridge University Press, 2005).
Article, "Death, Mourning, and Memorial Culture," Columbia History of Post-World War II America, ed. Mark Carnes (Columbia University Press, 2007).
Teaching Interests
Undergraduate
Sherry's staple undergraduate lecture courses in recent years have been US cultural history since 1890 and the U.S. in the 1960s. A new lecture course, building on his current research, is "Go Directly to Jail: The Punitive Turn in American Life."
Graduate
Sherry no longer accepts new PhD advisees, but currently advises four and continues to teach and serve on committees. Past students include (PhD year and current post for each): Petra Goedde (1995, Temple University); Naoko Shibusawa (1998, Brown University); David Johnson (2000, University of South Florida); Michael Allen (2003, Northwestern University): Bradley Simpson (2003, University of Connecticut); Stephen Mak (2009, The Dalton School); Terri Keeley (2013, University of Louisville).
Teaching Philosophy
By training and temperament, Sherry is a generalist, or jack-of-all-trades historian, regarding modern US history, happy to advise PhD students and teach undergraduate courses in fields far from his specialty, although most of his teaching has the trinity of war, politics, and culture running through it.
Recent Awards and Honors
Lambda Literary Award for best book in LGBT Non-Fiction, 2008 (for Gay Artists in Modern American Culture)
Bancroft Prize for Distinguished Books in American History and Diplomacy, awarded 1988 for books published in 1987, for The Rise of American Air Power: The Creation of Armageddon.