Garry Wills
Professor Emeritus
Ph.D., Yale, 1961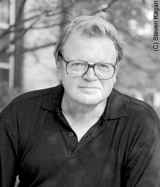 Interests
Principal Research Interest(s):  American Studies; Cultural History
Biography
Garry Wills (Ph.D., Yale, 1961) is a Professor of History Emeritus and cultural historian whose many books include penetrating studies of George Washington, Richard Nixon, the Kennedy family, Ronald Reagan, and religion in America. 
Recent Awards and Honors
Merle Curti Award of the American Historical Association.

National Book Critics Award.

Pulitzer Prize. 

Honorary doctorate from the College of the Holy Cross.
Back to top