Sean Hanretta
Associate Professor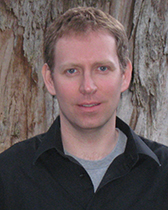 847-491-7557
Harris 310
Office Hours: Mondays 1:00 to 3:00pm
Interests
Geographic Field(s):  Global History; Modern European History: France and Global Francophonie; African History
Thematic Field(s):  Religious History; Gender and Sexuality History; African Diaspora and African American History
Principal Research Interest(s):  Africa, Religion, Intellectual and Cultural, Gender, Colonialism
Biography
Sean Hanretta (Ph.D., University of Wisconsin-Madison, 2003), is Associate Professor of History and focuses on the intellectual, cultural and religious history of modern West Africa. He is currently working on a long-term project on the history of Muslim weddings and funerals in Ghana and on the history of higher education in the wider region. He is particularly interested in the theory of historical evidence and in non-documentary forms of historical sources.
Publications
Islam and Social Change in French West Africa (Cambridge UP, 2009)
New Religious Movements, in Oxford Handbook of Modern African History, ed. Parker and Reid (Oxford, 2013)
'Kaffir' Renner's Conversion: Being Muslim in Public in Colonial Ghana, Past & Present no. 210 (Feb., 2011), 187-220.
'To Never Shed Blood': Yacouba Sylla, Félix Houphouët-Boigny and Islamic Modernization in Côte d'Ivoire, Journal of African History 49:2 (2008), 281-304.
Gender and Agency in the History of a West African Sufi Community: The Followers of Yacouba Sylla, Comparative Studies in Society and History 50:2 (2008), 478-508.
Teaching Interests
Professor Hanretta accepts graduate students working in fields related to African intellectual history, cultural history, and gender history, and the history of Islam in Africa. 
His undergraduate teaching includes courses on Africa from 1885 to 1994, the global history of death and dying, African history through literature and film, Islam in African history, and the Cold War in Africa.