Scott Sowerby
Associate Professor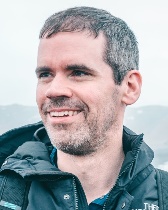 847-491-7356
Harris 207
Office Hours: TTh 3:30-4:30
Interests
Geographic Field(s):  Medieval and Early Modern European History; Modern European History: Britain and Its Empire
Thematic Field(s):  War and Empire in History; Religious History; Legal and Criminal History
Principal Research Interest(s):  Early Modern Britain, Early Modern Europe
Biography
Scott Sowerby (Ph.D., Harvard, 2006) is a historian of early modern Britain and Europe with a particular interest in comparative history and transnational issues, including religious toleration, state formation, and military power. His book, Making Toleration: The Repealers and the Glorious Revolution (Harvard University Press, 2013), was awarded the Royal Historical Society's Whitfield Prize for the best first book on British or Irish history and was shortlisted for Phi Beta Kappa's Ralph Waldo Emerson Award. He is currently working on a book entitled Absolution and Arms: The Violent Origins of Religious Toleration in Early Modern Europe (under contract with Harvard University Press), a comparative study exploring the experiences of religious minorities in militaries. The book investigates how European states either accommodated or proscribed religious diversity within armies and navies from the Reformation to the Age of Revolutions. In so doing, it suggests a new genealogy for the history of religious toleration in Europe: toleration was often offered to minority groups in exchange for their armed support.
Affiliated Programs
Programs with which you are affiliated  Graduate Program in British Studies
Publications
Teaching Interests
In 2014, Professor Sowerby received the Weinberg College Award for Distinguished Teaching. He teaches courses on Tudor-Stuart Britain, eighteenth-century Britain, the history of gender and sexuality, and the global history of piracy. 
Recent Awards and Honors
Professor Sowerby's work has been supported by fellowships from the Huntington Library, the Library of Congress, the National Endowment for the Humanities, the Folger Shakespeare Library, the John Carter Brown Library, and Churchill College, Cambridge.
In 2019 Professor Sowerby was awarded the CCHS Teaching Development Fellowship, which resulted in an undergraduate course on "Pirates, Guns, and Empires"

 

(Spring 2019

).
Back to top