Lauren Stokes
Associate Professor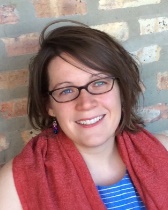 847-467-3979
Harris 342
Office Hours: Tuesdays 2-4 pm
Interests
Geographic Field(s):  Modern European History: Central/Eastern Europe
Principal Research Interest(s):  20th Century Germany, Migration, Race in Europe, Memory Studies, Gender and Sexuality
Biography
Lauren Stokes (Ph.D., University of Chicago, 2016)
(Ph.D., University of Chicago, 2016) is a historian of modern Germany, with a particular focus on migration and race in German history. Her first book, Fear of the Family: Guest Workers and Family Migration in the Federal Republic of Germany, examines the way that the "family member" functioned as a specific category within the West German migration regime. While postwar German history has often been written as a history of the reconstruction of the German family, the experience of migrant families in the same time period makes it clear that there were significant limits to the state's purported family values. Family migration offers particular insight into changing ideas not just about the role of the "family," but about gender, race, and the welfare state.
Stokes is also working on future research projects about the history of racial profiling in Europe, the history of airports since the 1970s, and the history of bisexuality as a category. Their work has been funded by organizations including the Alice Kaplan Institute at Northwestern, the Alexander von Humboldt Foundation, the Fulbright Foundation, and the Council on European Studies.
At Northwestern, she teaches courses on modern German history, migration history, gender history, the history of sexuality, and anything that might be characterized as an unabashedly presentist approach to the past. She also maintains an active interest in the history of capitalism, public history, and memory studies. They welcome applications from graduate students working on 19th and 20th-century German history and 20th-century European history, especially those with intersecting thematic interests.
Publications
Lauren Stokes, "Vom Auffinden der Gastarbeiter in der Gastarbeitergeschichte,"

 

Zeitschrift für Geschichtswissenschaft

 

Volume 70, no. 1 (January 2022): 40-49.

 

(Link)
"The Permanent Refugee Crisis in the Federal Republic, 1949—" Central European History Volume 52, no. 1 (March 2019): 19-44. 
" 'An Invasion of Guest Worker Children': Welfare Reform and the Stigmatisation of Family Migration," Contemporary European History Volume 28, no. 3 (August 2019): 372-389. 
"Racial Profiling im Kalten Krieg: Honeckers fliegender Teppich," Die Zeit, July 30, 2020