Lauren Stokes
Assistant Professor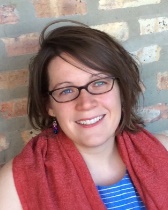 Interests
Geographic Field(s):  Modern European History: Central/Eastern Europe
Principal Research Interest(s):  20th Century Germany, Migration, Race in Europe, Memory Studies, Gender and Sexuality
Biography
Lauren Stokes (Ph.D., University of Chicago, 2016) is a historian of modern Germany, with a particular focus on migration and race in German history. She is currently at work on a book manuscript about "family reunification" for foreign workers in West Germany, one that explores the ways that regulation of the intimate sphere was linked to broader processes of labor migration, national identity formation, and European integration. She currently conducts research in German, Spanish, Italian, and Turkish.
Prior to her doctoral studies, Stokes received a BA in History and German Studies from Swarthmore College. Her work has been funded by organizations including the Alexander von Humboldt Foundation, the Fulbright Foundation, and the Council on European Studies.
Besides migration, she also maintains an active interest in the history of capitalism, the history of sexuality and gender identity, and public history. At Northwestern, she teaches courses on modern German history and migration and race in European history.
Publications
Back to top