Helen Tilley
Associate Professor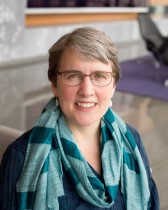 Interests
Geographic Field(s):  Modern European History: Britain and Its Empire; African History; Global History
Thematic Field(s):  History of Science, Technology, and Medicine; Legal and Criminal History; War and Empire in History; Environmental History
Principal Research Interest(s):  Science, Medicine, and Environment; 19th and 20th Century Empires; Decolonization, Transnationalism, and World History.
Biography
Helen Tilley (Ph.D., Oxford, 2002) is an associate professor of history and law, with a courtesy appointment in the Pritzker School of Law at Northwestern. Her research examines medical, environmental, and human sciences in colonial and post-colonial Africa, including their synergies with legal, economic, and global history.
Her book, Africa as a Living Laboratory: Empire, Development, and the Problem of Scientific Knowledge (Chicago, 2011) explores the dynamic interplay between scientific research and imperialism in British Africa between 1870 and 1950. It received the Ludwik Fleck Prize from the Society for the Social Studies of Science (2014), honorable mention for the Herskovits Prize of the African Studies Association (2012), and the Choice Outstanding Academic Title Award (2012). She has also written articles and book chapters on the history of ecology, eugenics, agriculture, and epidemiology in tropical Africa, and is co-editor with Robert Gordon of Ordering Africa: Anthropology, European Imperialism and the Politics of Knowledge (Manchester, 2007) and with Michael Gordin and Gyan Prakash of Utopia-Dystopia: Historical Conditions of Possibility (Princeton, 2010).
Her current project focuses on the history of African decolonization, global governance, and the ethnoscientific projects that accompanied state building in the colonial and Cold War era. She is investigating, in particular, the different scientific studies and legal interventions in the twentieth century that originally helped to construct "traditional medicine" as a viable category of research and policy-making.  She has received grants for her research from the Wellcome Trust, the National Science Foundation (two Scholar's Awards), and the National Endowment for the Humanities (a collaborative research grant). At Northwestern, she has directed the Science in Human Culture Program, co-founded the Global Medical Cultures and Law Project, and held a three-year Faculty Fellowship with the Buffett Institute for Global Studies. She is also affiliated with the programs in African Studies, Global Health, Legal Studies, and Environmental Policy and Culture.
Affiliated Programs
Publications
Books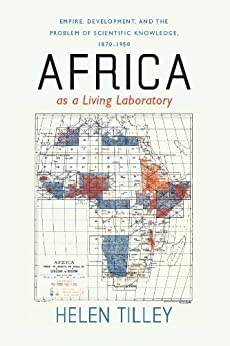 Recent Articles
Teaching Interests
She teaches a range of courses in global and African history relating to race, medical pluralism, environmental issues, ethnoscience and technoscience, and law. She welcomes graduate students interested in any of her areas of expertise especially as they intersect with African, imperial, or global history.
Recent Awards and Honors
National Endowment for the Humanities-Collaborative Research Grant, 2021-2024
Faculty Fellowship, Buffett Institute for Global Studies, 2016-2019.
National Science Foundation Scholars Award, 2015-2018.
Senior Faculty Fellow, Kaplan Institute for the Humanities, 2013-14.
Ludwik Fleck Prize for Africa as a Living Laboratory, 2014.
Honorable Mention, Herskovits Prize, Africa as a Living Laboratory, 2012.
Back to top