Caitlin Fitz
Associate Professor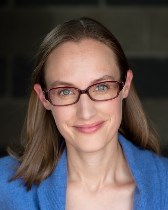 847-467-2906
Harris 205
Office Hours: By Appointment only
Interests
Geographic Field(s):  American History, Before 1900
Thematic Field(s):  Political and Policy History; War and Empire in History
Principal Research Interest(s):  Early U.S. History; Early U.S. Relations with Latin America; Antislavery and Abolitionism; Politics and Political Culture
Biography
Caitlin Fitz (Ph.D., Yale, 2010) is a historian of early America, in a broad and hemispheric sense. Her work explores early U.S. engagement with foreign communities and cultures, as well as the relationship between ordinary people and formal politics. Her award-winning first book, Our Sister Republics: The United States in an Age of American Revolutions (Norton/Liveright, 2016), shows how Latin America's independence wars shaped popular understandings of race, revolution, and republicanism in the United States. Her current research illuminates Latin Americans' influence on U.S. abolitionism and equal rights activism. Fitz has also written about the hemispheric dimensions of the War of 1812 (Journal of American History, 2015), U.S. citizens in insurgent Brazil (The Americas, 2008), Indigenous neutrality during the U.S. revolution (Journal of the Early Republic, 2008), and antislavery activists in Tennessee (Civil War History, 2006). A recipient of fellowships from the Fulbright Foundation, the American Council of Learned Societies, and the Andrew W. Mellon Foundation, she has served on the Editorial Board of Early American Studies, and she has co-chaired the Nominating Committee and the Program Committee of the Society for Historians of the Early American Republic.
Fitz has written essays, reviews, and opinion pieces for The Wall Street Journal, The Atlantic, and The Los Angeles Times.  She works regularly with K-12 students and educators, and she has collaborated on public history events and exhibitions with the Gilder Lehrman Institute of American History, the Newberry Library, and others.  Recipient of a Weinberg Distinguished Teaching Award at Northwestern, she offers courses on American history through 1865.
Publications
In The Media
Fitz's work has been variously cited, featured, and reviewed in the Washington Post, The Times Literary Supplement, The Guardian, Dissent, the BBC Brasil, The Wall Street Journal, The Atlantic, The Chicago Tribune, The Chronicle of Higher Education, C-SPAN American History TV, and others. She has also authored many essays, op-eds, and reviews, including:
"The People Who Profited Off the Trail of Tears," The Atlantic, May 2020
"Part of the Wider World After All," Wall Street Journal, November 30, 2018
"Freedom on the March," Wall Street Journal, November 14, 2017
"Lives Lost For Their Countries," Wall Street Journal, July 12, 2017
"The Accidental Patriots," The Atlantic, December 2016
"What the baby Bolivar boom tells us about how we used to view South America," Los Angeles Times, August 21, 2016
"When the Fourth of July Embraced Latin America Too," Wall Street Journal, July 2, 2016
"Passing With Flying Colors," Wall Street Journal, June 18, 2016
Teaching Interests
Fitz enjoys teaching the first half of the undergraduate survey in American history (through 1865), as well as more specialized courses on the revolutionary and early national United States, the age of revolution in the Americas, and, most recently, the Hamilton musical. She advises graduate students in early U.S. history and recently served as the department's professional development officer. She is currently the Director of Undergraduate Studies in History.
Recent Awards and Honors
Faculty Fellowship, American Council of Learned Societies (2018-2019)
James Broussard Best First Book Prize, Society for Historians of the Early American Republic (2017)
Honorable Mention for the PROSE Award in U.S. History (2017)
Distinguished Teaching Award, Weinberg College of Arts and Sciences, Northwestern University (2017)
Faculty Fellowship, American Council of Learned Societies (2014-2015)
Back to top