Amy Stanley
Professor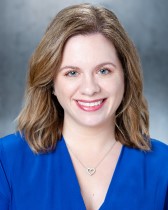 Interests
Geographic Field(s):  Asian History; Global History
Thematic Field(s):  Urban History; Gender and Sexuality History
Principal Research Interest(s):  Early modern and modern Japan
Biography
Amy Stanley (Ph.D., Harvard, 2007) is a historian of early modern and modern Japan with special interests in women's/gender history and global history. Her first book, Selling Women: Prostitution, Households, and the Market in Early Modern Japan (UC Press, 2012), explored how an expanding market for sex transformed the Japanese economy and changed women's lives in the years between 1600 and 1868. She has also written about adultery in the Edo period, education for geisha in the first years of the Meiji era, and the figure of the migrant maidservant in global history. Her current project, Stranger in the Shogun's City, is a history of Edo in the early nineteenth century, told through the life story of a runaway divorcee who married a masterless samurai and entered the service of a famous city magistrate.
Publications
Teaching Interests
Professor Stanley teaches undergraduate and graduate courses on Japan before the twentieth century, early modern global history, and women's/gender history. She accepts graduate students working on Edo and Meiji Japan. 
Recent Awards and Honors
NEH Faculty Fellowship, 2015-16.
WCAS Distinguished Teaching Award. 2012. 
Back to top