Matthew Wong Foreman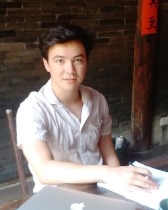 Biography
Matthew Wong Foreman (originally from Hong Kong) specializes in the intellectual and social history of modern China. His research to date focuses on the coevolution of scientism and Chinese nationalism in twentieth-century China. In particular, his research analyzes the social history of "mixed-blood" (混血) communities in China against the backdrop of intellectual and political change.
His dissertation, "Science and Security: Constructing the Modern Chinese Citizen, 1900-1966" examines the historical conditions through which the concept "mixed-blood" emerged in the Chinese imagination alongside the political-intellectual construction of Chinese citizenship. More broadly, he is interested in the development of the human and social sciences, the emergence of quantitative governance, and the phenomenon of "Chineseness." He also has a special interest in Hong Kong history, particularly the everyday history of ethnic minorities, the downtrodden, and the invisible.
Matthew is a former Traveling Scholar at the University of Chicago (2017-2018) through the Committee on Institutional Cooperation. He holds an M.St. from the University of Oxford and a B.A. from the University of Hong Kong. His research is supported by the Council on Library and Information Resources (CLIR), the Association for Asian Studies, and the Buffett Institute for Global Studies, Northwestern University. Apart from academic research, Matthew is involved in community advocacy and social reform. Most recently, he has worked as a Chinese-language facilitator at the Chicago Coalition for a Better Chinese American Community (CBCAC), where he led workshops on race and racism for Chinatown residents.
He is currently a Research Fellow at The Dui Hua Foundation, and has previously worked on research projects with the World Wide Fund for Nature Hong Kong (WWF HK) and Students and Scholars Against Corporate Misbehaviour (SACOM).
This is his LinkedIn.
Back to top