Guangshuo Yang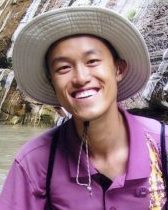 Biography
Guangshuo Yang is a second-year doctoral student working on the modern history of East Asia. Thanks to a grant from the NU-SSRC Dissertation Proposal Development, he is researching the entangled history of human-animal relationship in greater China from a global perspective, exploring the changing conception of animals and its complex relationship with colonialism, nationalism, and modernity.
Prior to Northwestern, Guangshuo earned his B. A. from Wesleyan University, where he completed an honor thesis about the underlying norms of academic research and publication in modern China. He taught high schools in Massachusetts and Maine before moving to Evanston. His other interests include the history of sexual identities, historiography, and theory.
Guangshuo is affiliated with the Buffet Institute and the Science and Human Culture Interdisciplinary Cluster. He serves as the graduate advisor to the CISA and is the student liaison to the Asian Studies Graduate Cluster.
Back to top