Felipe Ford Cole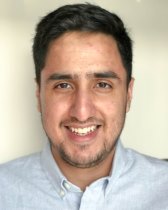 Biography
Felipe Ford Cole is a JD-PhD candidate in history and Law and Humanities Fellow at Northwestern specializing in the legal and financial history of the United States and Latin America across the nineteenth and twentieth centuries. His dissertation, "Gordian Debts: Sovereignty and Public Debt in the Americas, 1820-1933" examines how public debt disputes in the United States and Latin America transformed the theory of sovereignty from a broad horizon of political experimentation into a legal lever for the promotion of private investment and expansion of debt-dependent state finance.
Felipe is also engaged in research and writing on three discrete but related topics: the intertwined history of municipal bankruptcy law and Caribbean fiscal control boards in Puerto Rico, the legal origins of debt-trap diplomacy, and contemporary creditworthiness crises in the U.S. and Latin America.
Prior to graduate school, Felipe earned a BA in history from New York University and an MPhil in Latin American Studies from the University of Cambridge. He finished JD coursework at Northwestern Pritzker School of Law in 2015. While at Pritzker he helped write two shadow reports for the UN Human Rights Committee as an intern at the Center for International Human Rights and was a Summer Associate at Hogan Lovells in the Infrastructure, Energy, Resources and Projects group.
Back to top