Charlotte Rosen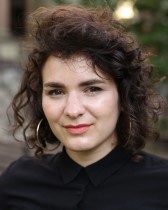 Field(s):  United States
Specialization: Carceral Studies; Political History; Urban History
Advisor(s):  Kevin Boyle
Biography
Charlotte Rosen is a PhD Candidate in History and Presidential Fellow Northwestern University. Her dissertation, Carceral Crisis: The Challenge of Prison Overcrowding and the Rise of Mass Incarceration, 1970-2000, uses Pennsylvania as a case study to examine the untold history – and challenge – of prison overcrowding and prisoner resistance in late-twentieth century United States.
She shows how state policymakers' desire to punish through mass incapacitation far outpaced state and local governments' actual capacity to do so. The result was a national crisis of prison overcrowding that afflicted state and local penal systems across the nation. This era of carceral incapacity created powerful openings for primarily Black and brown imprisoned people to launch legal and extralegal challenges against overcrowded state prisons and county jails across the country during the apex of tough-on-crime governance, leading to the placement of meaningful, if temporary, limits on the racialized carceral state's growth.
Charlotte frequently writes for public-facing outlets and has bylines in The Washington Post, The Nation, n+1, Post 45, and Truthout. She is also an Associate Editor for the official blog of the Urban History Association, The Metropole, where she co-edits the blog's Disciplining the City series. In addition to her doctoral studies, Charlotte is an volunteer academic tutor with Northwestern's Prison Education Program, traveling weekly to support NPEP students at Stateville Correctional Center in Crest Hill, Illinois. She is also a member of Study and Struggle, an ongoing project to organize against incarceration and criminalization in Mississippi through four months of political education and community building, convening study groups both inside and outside prisons.
Back to top