Charlotte Rosen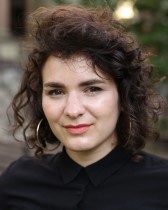 Biography
Charlotte Rosen is a doctoral student who specializes in post-1960s United States political history and the history of the United States carceral state. Her dissertation, entitled "Carceral Crisis: The Challenge of Prison Overcrowding and the Rise of Mass Incarceration, 1970-2000," examines the history of prisons, punishment, and prisoner resistance in late-twentieth century Pennsylvania, with a focus on the politics of prison overcrowding and Black protest to the emergent carceral regime in the 1980s and 1990s. She is particularly interested in critical prison studies, historical studies of the American state and federalism, political economy, and social movements.
Charlotte also tutors weekly at the Stateville Correctional Center, a maximum security men's prison in Illinois, with the Northwestern Prison Education Program, where she is also on the Graduate Student Advisory Council. She is also a co-coordinator of the Comparative Historical Social Science Workshop.
Prior to graduate school, Charlotte worked for a housing justice organization in the Bay Area. She received her B.A. in History from St. Olaf College. She is originally from outside Philadelphia.
Back to top