Elie Rekhess
Visiting Professor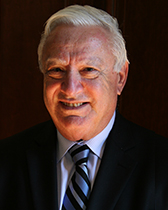 Interests
Geographic Field(s):  Middle Eastern and North African History
Principal Research Interest(s):  The Modern History of the Middle East, Israeli History, The Arab Minority in Israel, Islamic Resurgence, Water in Israel
Biography
Elie Rekhess (Ph.D., Tel Aviv University, 1986) is a historian of the contemporary Middle East. His fields of expertise include: the Arab minority in Israel, contemporary Israeli history, the Israeli-Arab conflict, Palestinian politics, Political Islam, Hamas and the Islamic Jihad, as well as Water in Israel and the Middle East.
He is presently the Crown Visiting Professor in Israel Studies at Northwestern University and the Associate Director for Israel Studies of the Crown Family Center for Jewish and Israel Studies. In 2013 he organized the inaugural conference of Israel Studies at Northwestern entitled "The Zionist Ideal in Israeli Culture: Dream and Reality". In October 2015, Rekhess organized the international conference at Northwestern University "Between Baghdad and Haifa: A Tribute to Israeli Author Sami Michael." He established the NU Israeli Film Club in partnership with the Chicago Festival of Israeli Cinema in 2015 and hosted the first of a series of screenings in 2016.
Until his retirement in 2010, Rekhess was a member of Tel Aviv University faculty and was the Founding Director (1995-2010) of its Program on Jewish-Arab Cooperation in Israel, sponsored by the Konrad Adenauer Foundation. Professor Rekhess still serves a Senior Research Fellow at the Moshe Dayan Center for Middle East Studies at Tel-Aviv University.
Rekhess recently authored, edited, and co-edited: Muslim Minorities in non-Muslim Majority Countries: The Test Case of the Islamic Movement in Israel (2013), The Arab Society in Israel: A Compendium (2009), Arab Youth in Israel: Caught between Prospects and Risk (2008), The Arab Minority in Israel: An Analysis of the 'Future Vision' Documents (2008), The Arab Minority in Israel and the 17th Knesset Elections (2007), Together but Apart: Mixed Cities in Israel (2007), The Evolvement of an Arab-Palestinian National Minority in Israel (2007). He is currently working on a manuscript on Islamic Fundamentalism in Israel.
Most recently he helped develop a new, co-listed course with McCormick College's Prof. Aaron Packman entitled "Water in Israel and the Middle East: Geopolitical Conflicts, Technological Challenges, and Sustainable Solutions." 
Affiliated Programs
Publications
Teaching Interests
History 300: The Roots of the Jewish-Arab Conflict: History and Historiography.
History 300: Historical Background to the Establishment of Israel: The 1920s-1940s.
History 300: The Nascent State of Israel: Identity, Nation-Building and Ethnicity.
History 300: Hamas and Palestinian Political Islam: Historical Perspectives and Contemporary Politics.
History 390: Water in Israel and the Middle East: Geopolitical Conflicts, Technological Challenges, and Sustainable. Solutions
History 391: Lectures in the History of the Modern State of Israel, 1949-1988.
History 392: Arabs in a Jewish State: the Arab Minority in Israel- Between Integration and Alienation.