Jonathon Glassman
Professor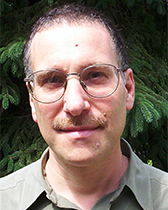 847-491-8963
Harris 316
Office Hours: By appointment only
Interests
Geographic Field(s):  African History
Thematic Field(s):  African Diaspora and African American History; Urban History; Legal and Criminal History
Principal Research Interest(s):  East Africa; Comparative Race and Slavery
Biography
Jonathon Glassman (Ph.D., Wisconsin, 1988)
Jonathon Glassman (Ph.D., Wisconsin, 1988) specializes in nineteenth and twentieth century East Africa and in comparative race and slavery. His first book, Feasts and Riot: Revelry, Rebellion, and Popular Consciousness on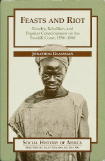 the Swahili Coast, 1856-1888, won the African Studies Association's Melville Herskovits Prize.  An open-access electronic edition is now available as part of the Humanities Open Book project sponsored by the National Endowment for the Humanities and the Mellon Foundation.
Jonathon's most recent book, War of Words, War of Stones: Racial Thought and Violence in Colonial Zanzibar, traces the emergence of racial discourse in modern East Africa and the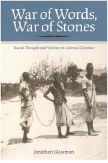 ground-level processes by which it became transformed into popular violence. It won the 2012 Martin A. Klein Prize from the American Historical Association and was shortlisted for the Herskovits Prize.  Jonathon's other awards have included a Guggenheim, two Fulbrights, two Social Science Research Council fellowships, a membership in the Institute for Advanced Studies, and a fellowship from the National Humanities Center.  He is currently at work on a comparative study of racial thought in African intellectual traditions.
Other Publications
"Toward a comparative history of racial thought in Africa: historicism, barbarism, autochthony," Comparative Studies in Society and History 63,1 (2021): 72-98
"Ethnicity and race in African thought," in A Companion to African History, edited by William Worger, Charles Ambler, and Nwando Achebe (Wiley-Blackwell, 2019)
"The varieties of cosmopolitanism," Cultural Dynamics 28,3 (2016): 332-340
"Creole nationalists and the search for nativist authenticity in twentieth-century Zanzibar: the limits of cosmopolitanism," Journal of African History 55,2 (2014): 229-47
"Racial violence, universal history, and echoes of abolition in twentieth-century Zanzibar," in Derek R. Peterson, ed., Abolitionism and Imperialism in Britain, Africa and the Atlantic (Ohio Univ. Press, 2010)
"Slower than a massacre: the multiple sources of racial thought in colonial Africa," The American Historical Review 109,3 (June 2004): 720-754
"Sorting out the tribes: the creation of racial identities in colonial Zanzibar's newspaper wars," Journal of African History 41,3 (2000): 395-428
"No words of their own" (review article), Slavery and Abolition 16,1 (1995): 131-45
"The bondsman's new clothes: the contradictory consciousness of slave resistance on the Swahili coast," Journal of African History 32 (1991): 277-312
Back to top