Richard Kieckhefer
Professor of Religious Studies
Ph.D., Texas, 1972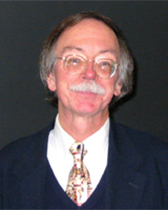 847-491-2614
4-141 Crowe
Office Hours: By Appointment only
Interests
Geographic Field(s):  Medieval and Early Modern European History
Thematic Field(s):  Religious History
Biography
Richard Kieckhefer (Ph.D., Texas, 1972) is a member of the Religion department and holds a joint appointment in the History department. His research focuses on late medieval religious culture, including mystical theology, magic, witchcraft, and church architecture in relationship to parish religion. He is the author of six books on medieval religion, most recently Forbidden Rites: A Necromancer's Manual of the Fifteenth Century. He has also published Theology in Stone: Church Architecture from Byzantium to Berkeley (Oxford UPr, 2004).
Awards and Honors
National Endowment for the Humanities (NEH).

Guggenheim Fellowship for Humanities.
Back to top