Harris Hall
Reserving Harris 108
In 2020-21, due to the Covid-19 pandemic, Harris Hall will not be open for events.
Before making a Harris 108 reservation, please contact the History Department to check whether the room is available.
NOTE: For reservations for the large auditorium room, Harris 107, and all other classrooms in Harris Hall, please contact the Registrar's Office for availability and reservation information.
How to Get to Harris Hall
Harris Hall is on the southern end of the Evanston campus of Northwestern University. It is the first building on the right as you enter campus through the Weber Arch.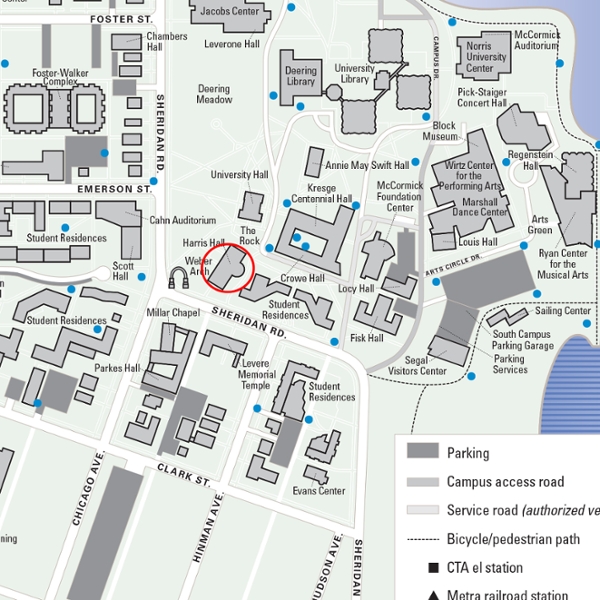 Back to top